Favorites keep leaving Khanty-Mansiysk
The second games of the second round were played on November 7 in Khanty-Mansiysk.
Having defeated Anastasia Bodnaruk in both games, Anna Muzychuk became the first qualifier to the third round.
Mobina Alinasab continues to surprise chess fans: although her position after the opening looked rather suspicious, the Iranian outplayed Monika Socko in the middlegame and won the match 2-0.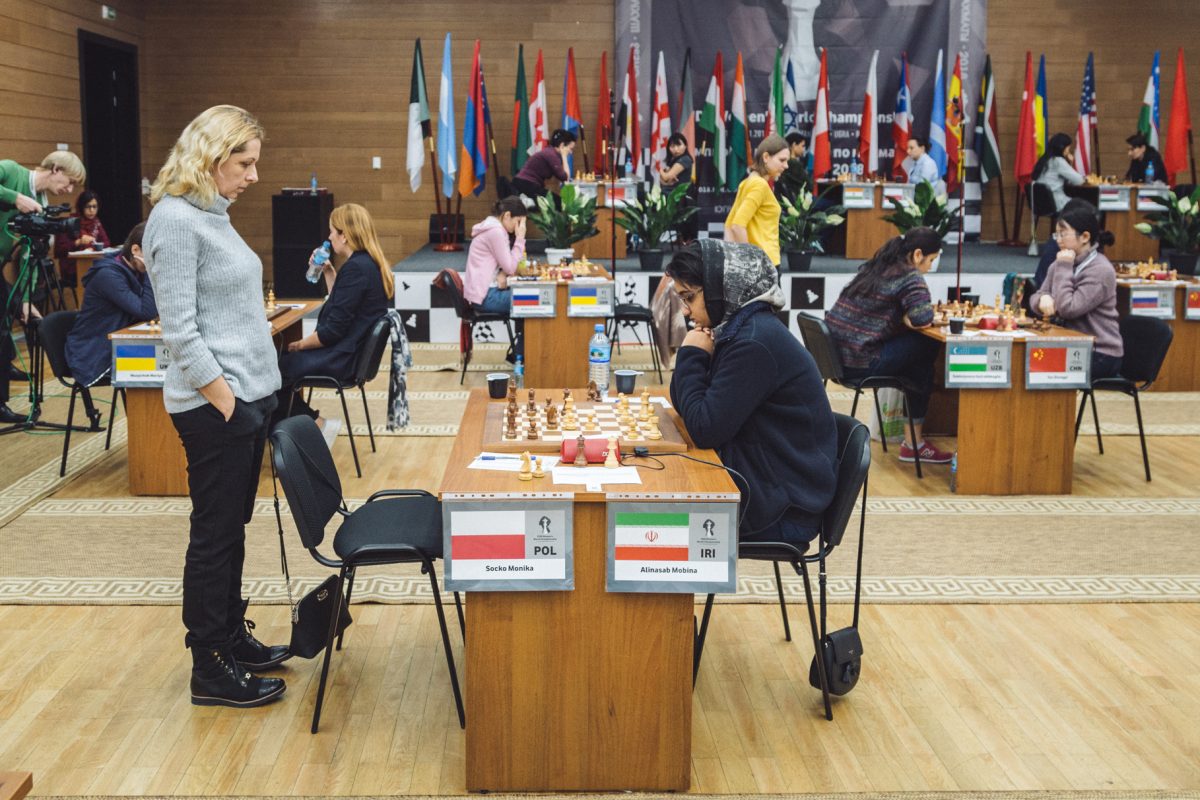 However, the main surprise of the round occurred in the match between Humpy Koneru and Jolanta Zawadzka – the grandmaster from Poland, playing Black, defeated the rating favorite and advanced to the third round.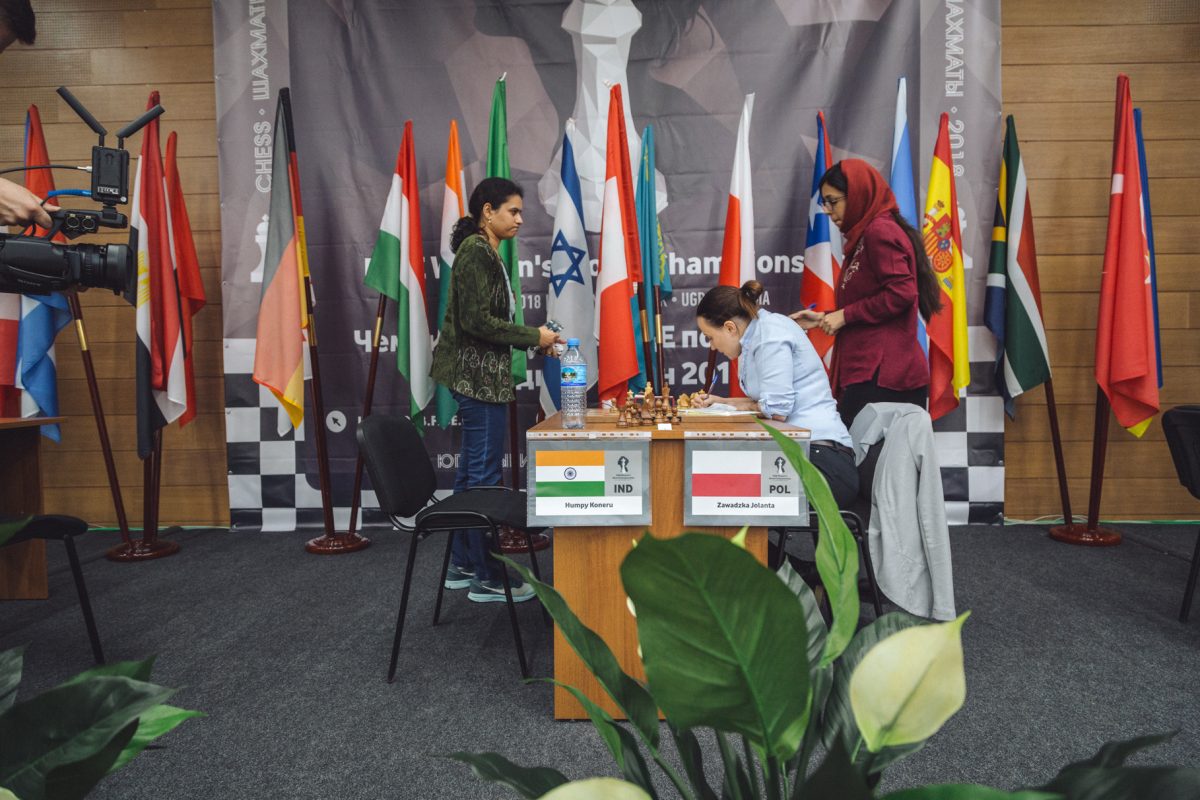 Lei Tingjie was stronger than Nana Dzagnidze in the second game of their match and also moved on to the third round.
Aleksandra Goryachkina failed to strike back in the Russian derby against Alisa Galliamova. The more experienced Galliamova had the initiative throughout the game and won convincingly.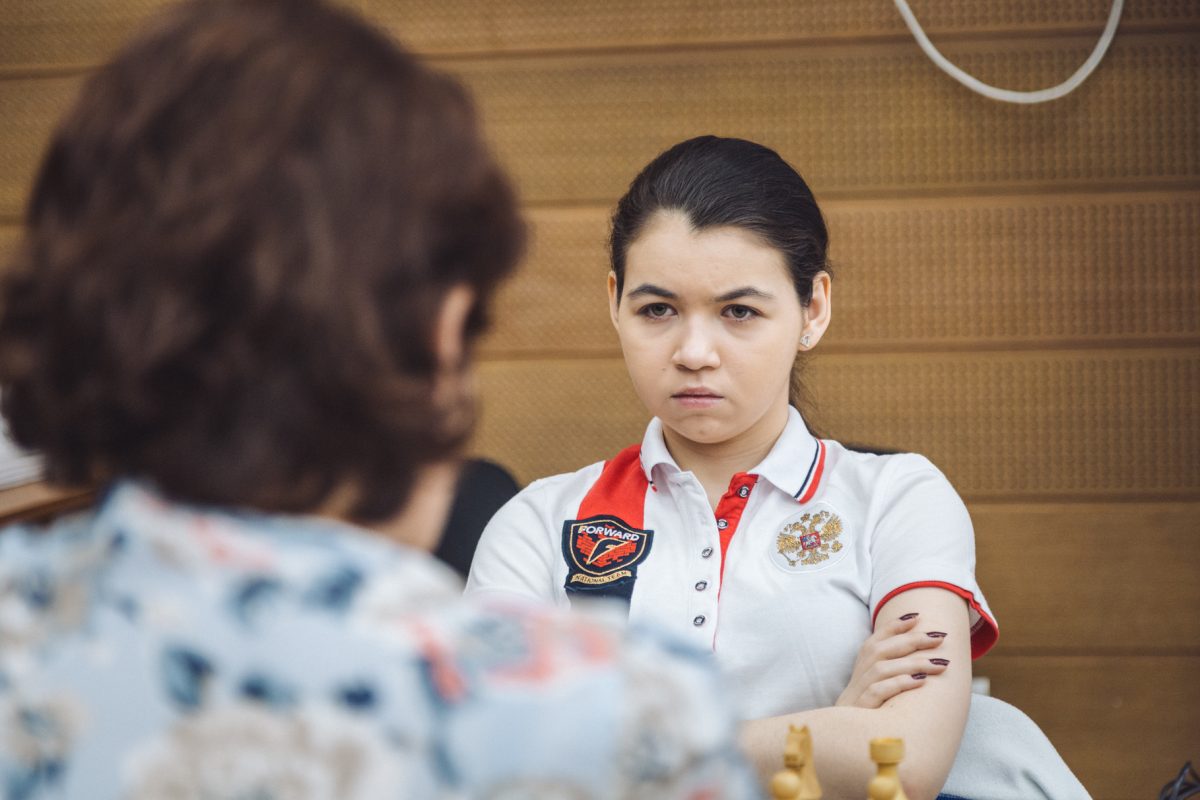 Ju Wenjun successfully defended a difficult position against Irina Krush and secured the overall victory – 1.5 to 0.5.
Valentina Gunina won a complicated game as Black against Anna Ushenina, and advanced to the next stage, winning her match 1.5 to 0.5.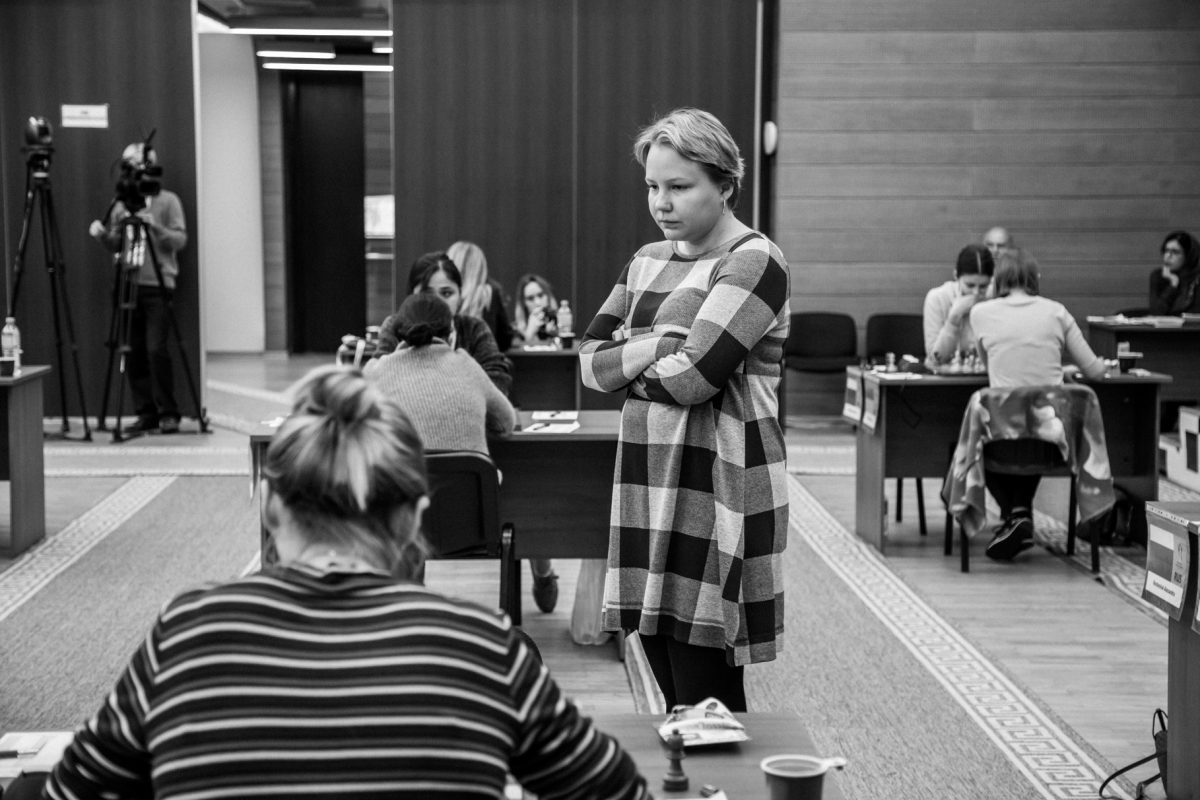 Zhai Mo won both games against Nino Batsiashvili and joined a group of her compatriots in the third round.
Ekaterina Atalik was close to defeating Mariya Muzychuk for the second time in a row, however, she made a mistake in a very sharp position and lost. This match will be continued tomorrow on the tie-break.
Natalija Pogonina also managed to level the score against Zhu Jiner. The winner of their match will also be determined in speed chess.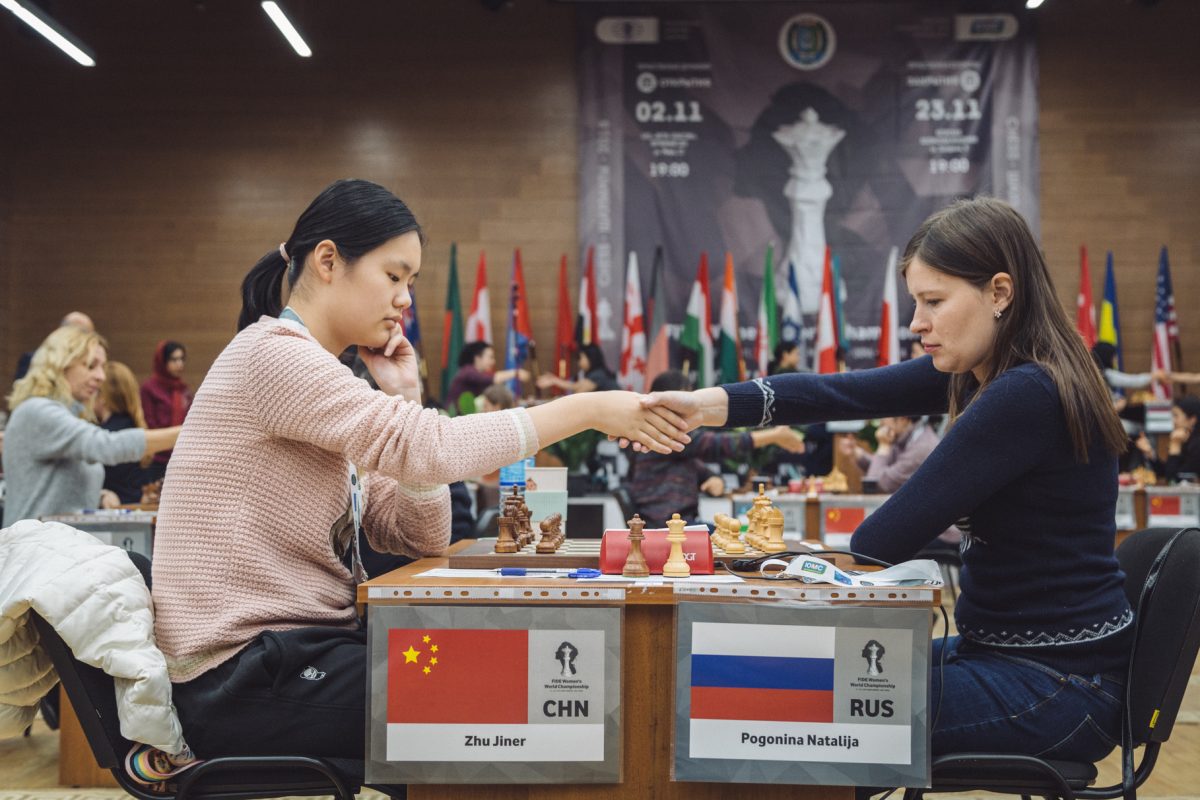 The following matches featured two draws and will be decided on the tie-break: Lagno-Hoang Thanh Trang, Khotenashvili-Harika, Tokhirjonova-Tan Zhongyi, Abdumalik-Zhao Xue, Stefanova-Saduakassova, and Kosteniuk-Ni Shiqun.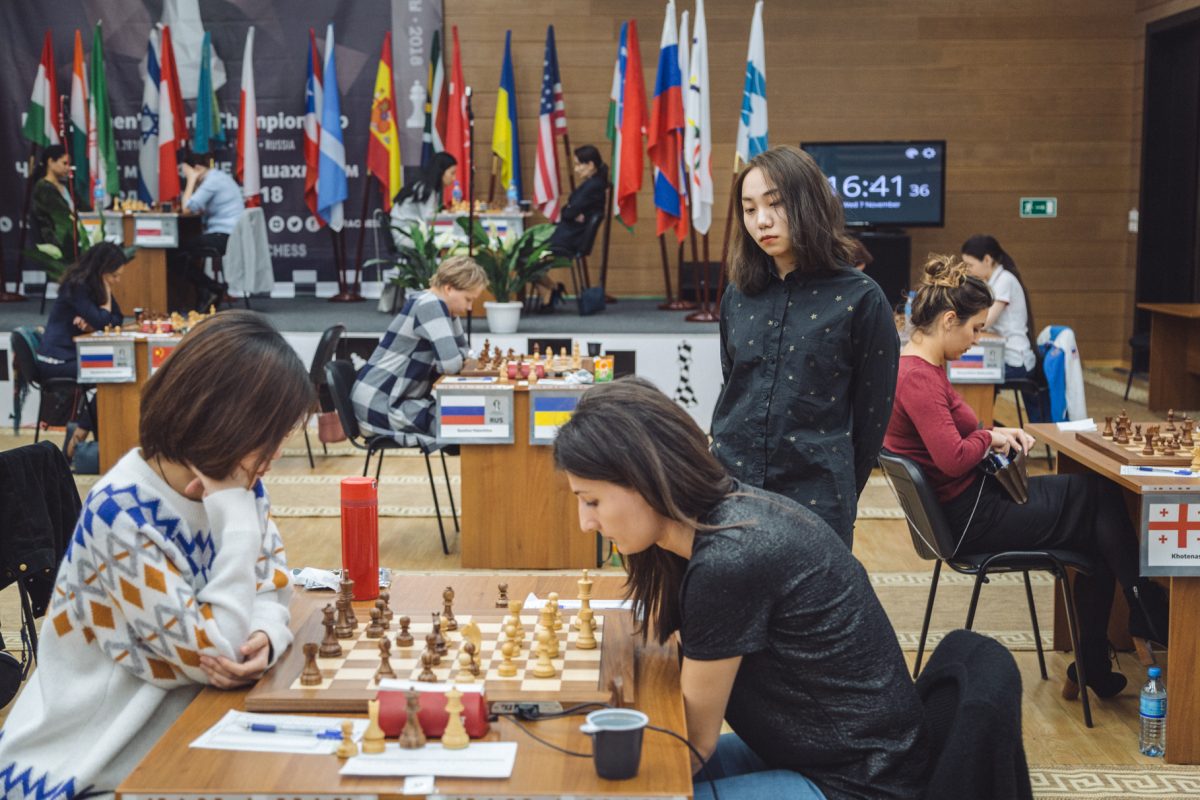 The tie-break will start with two games with rapid time control: 25 minutes plus 10 second per move. If the match is still tied, it will continue with two slow blitz games – 10 minutes plus 10 seconds per move. After that, if the winner is still not determined, two 5+3 blitz games will follow. Finally, those matches that are still tied, will proceed to the Armageddon game.
Tie-break pairings:
Hoang Thanh Trang – Lagno Kateryna
Kosteniuk Alexandra – Ni Shiqun
Muzychuk Mariya – Atalik Ekaterina
Tokhirjonova Gulrukhbegim – Tan Zhongyi
Harika Dronavalli – Khotenashvili Bela
Saduakassova Dinara – Stefanova Antoaneta
Zhu Jiner –  Pogonina Natalija
Zhao Xue –  Abdumalik Zhansaya