Final match: First game ends in a draw
The first game between the defending World Champion Ju Wenjun (China) and Kateryna Lagno (Russia) was played on November 19 in Khanty-Mansiysk. The World Champion had White.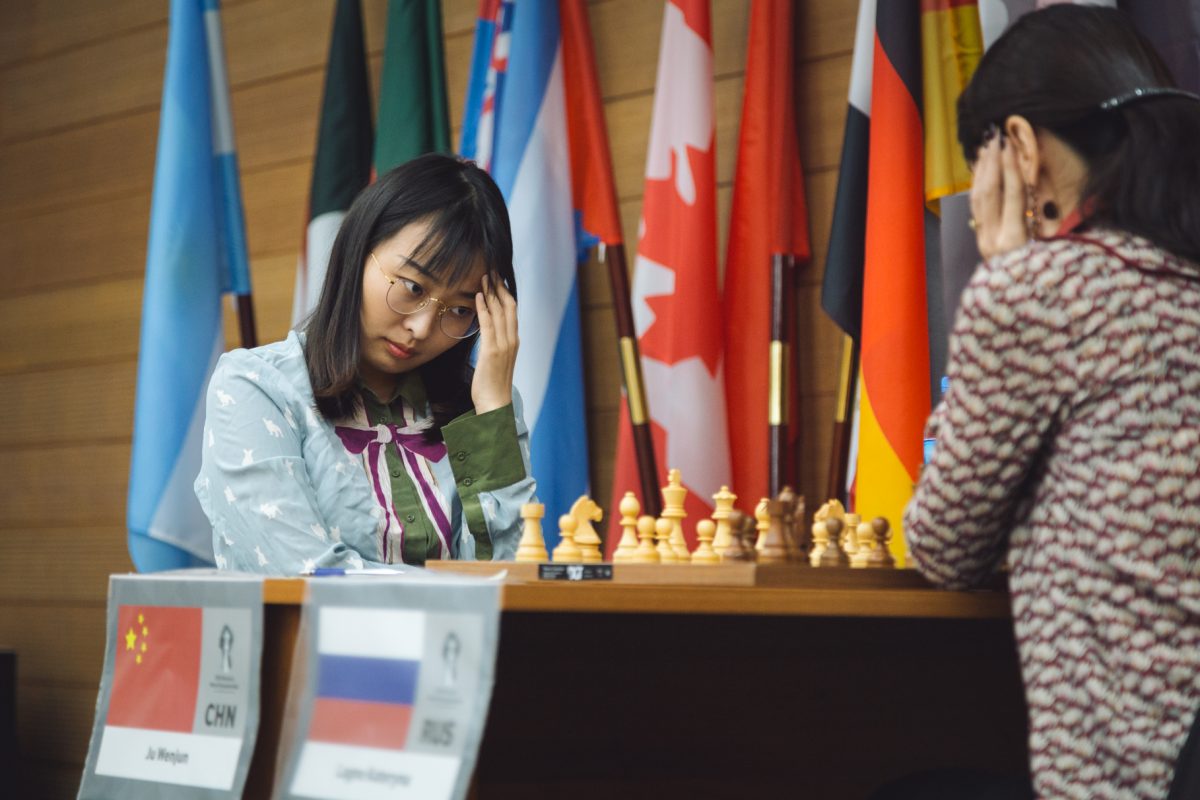 A hybrid of the King's Indian and Gruenfeld Defense arose. The game quickly became very concrete, and demanded a lot of calculation from both players. White claimed an opening advantage, as Black's dark-squared bishop remained enclosed on the kingside. The players abstained from castling for quite a while. If White had maintained the grip and traded the queens, Black's position would become precarious, however, Ju Wenjun played a little too soft, and Lagno was able to carry out a freeing break.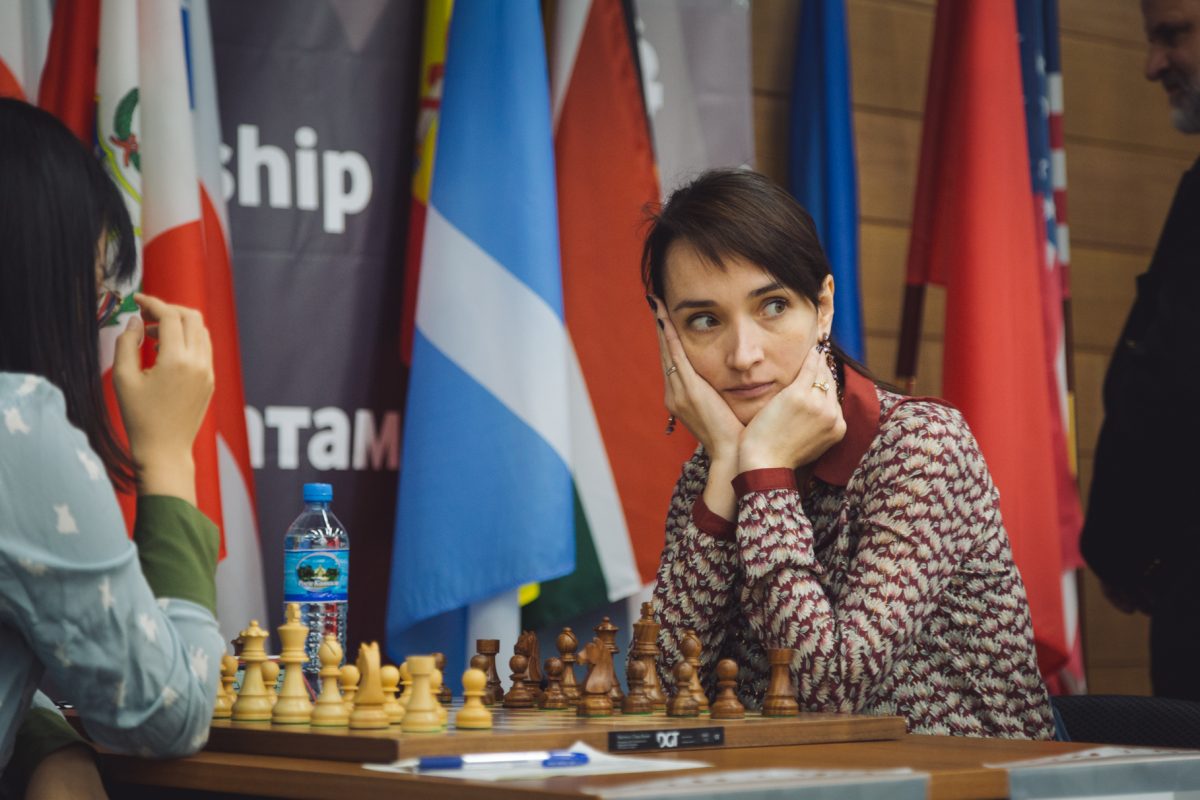 Both sides were under the heavy time pressure and missed a number of promising opportunities in the subsequent sharp battle. At some point, the champion made a serious mistake, but was not punished for it. Kateryna decided to simplify the game, once again giving White an edge, however, Ju Wenjun played very solidly, with a draw in hand. A draw was agreed to on the move 36.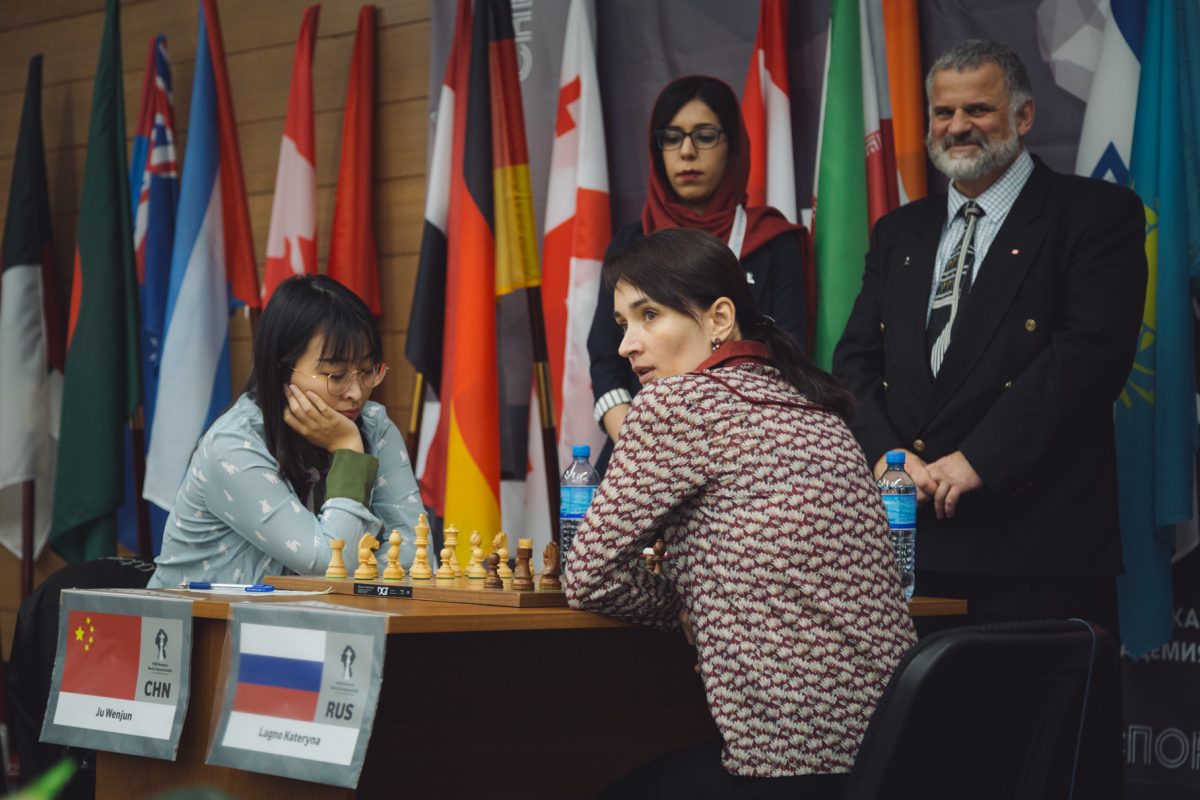 The second game will be played on Tuesday, November 20. Kateryna Lagno has White.
The final match consists of four games with classical time control. If the match is tied after four games, a tie-break will ensue.