Ju Wenjun advances to Final, Kateryna Lagno and Mariya Muzychuk to play tie-break
The return games of the Semi-final were played on November 16 in Khanty-Mansiysk.
Ju Wenjun had White against Alexandra Kosteniuk and obtained a stable advantage after the opening. In a Hedgehog position White maneuvered slowly, refraining from any breakthroughs almost until the control move, and even then did not follow it up with more energetic action. Black carried out her break on the queenside, which simplified the position considerably. In the subsequent game, the World Champion did not give her opponent a fighting chance, and the game was drawn in a rook ending.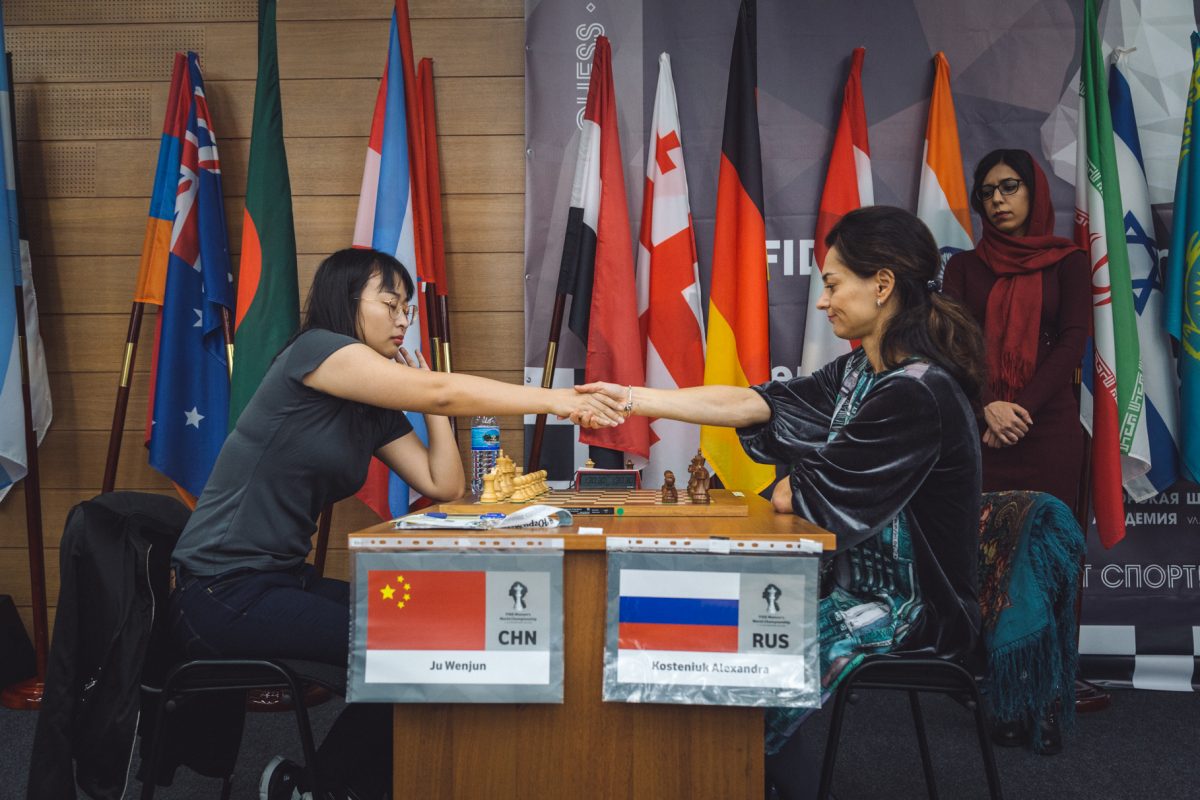 Ju Wenjun won her match 1.5-0.5 and advanced to the Final.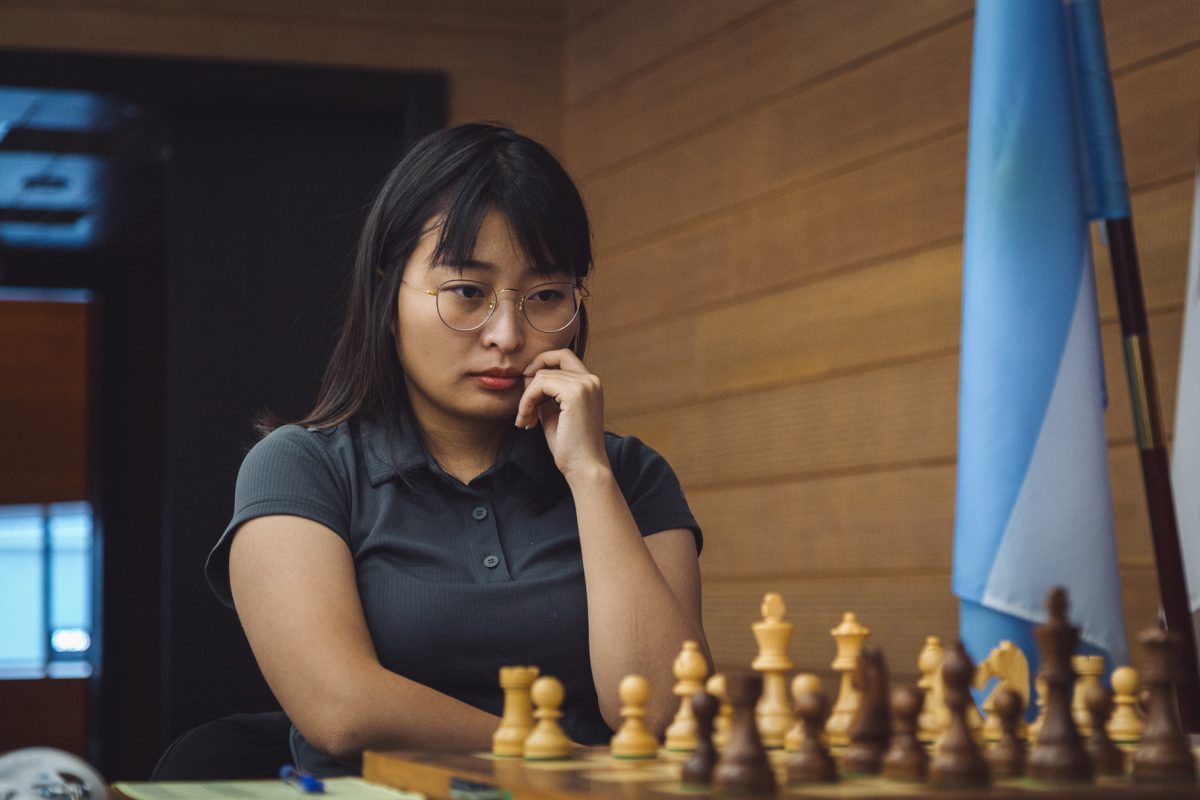 Kateryna Lagno and Mariya Muzychuk discussed the Open Variation of the Ruy Lopez. Lagno sacrificed a pawn, which seemed to have taken Muzychuk by surprise, as the Ukrainian began to spend a lot of time on her moves. Later White regained material under favorable circumstances, and obtained a pleasant ending with rooks and a bishop. However, the opposite-colored bishops helped Black to hold a draw.
This match will be played out on tie-break tomorrow. Lagno plays White in the first game.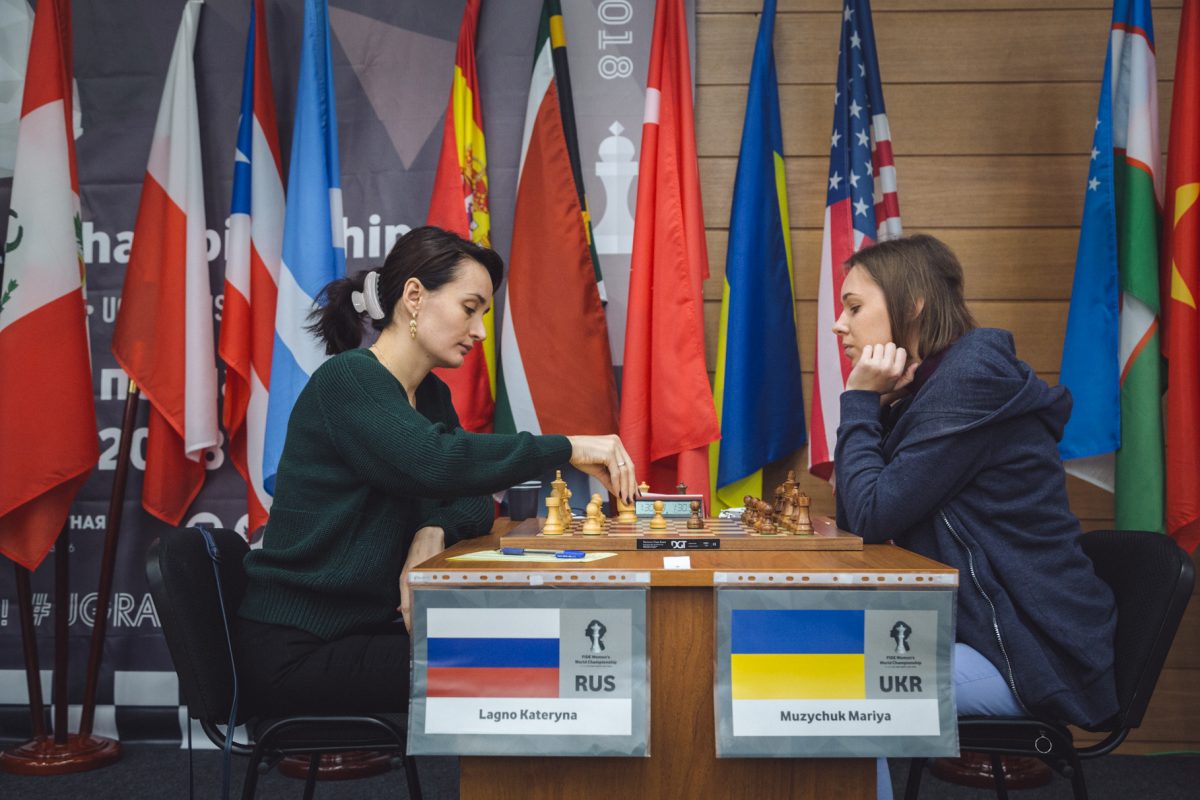 The tie-break will start with two games with rapid time control: 25 minutes plus 10 second per move. If the match is still tied, it will continue with two slow blitz games – 10 minutes plus 10 seconds per move. After that, if the winner is still not determined, two 5+3 blitz games will follow. Finally, those matches that are still tied, will proceed to the Armageddon game.