16 players continue fighting for the chess crown
The tie-breaks of the second round of the World Women's Championship in Khanty-Mansiysk were played on November 8. Once again all matches except one were decided in rapid chess.
The Russians Kateryna Lagno and Alexandra Kosteniuk won their matches against Hoang Thanh Trang and Ni Shiqun respectively with the same score – 2-0.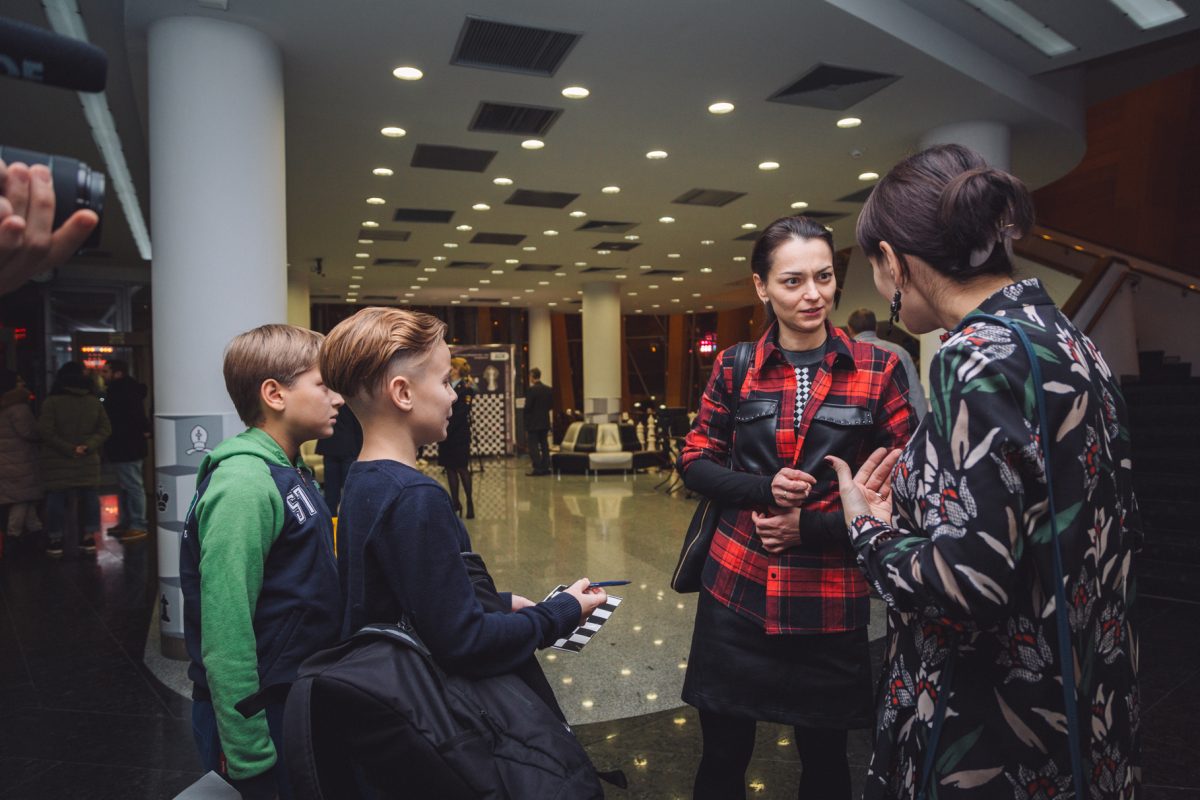 Zhansaya Abdumalik also won both games against Zhao Xue; in the second game the Chinese player lost on time in a drawn position, but it did not affect the outcome of the match.
Antoaneta Stefanova defeated Dinara Saduakassova in the first game, and secured the match win with a draw from the position of strength in the second game.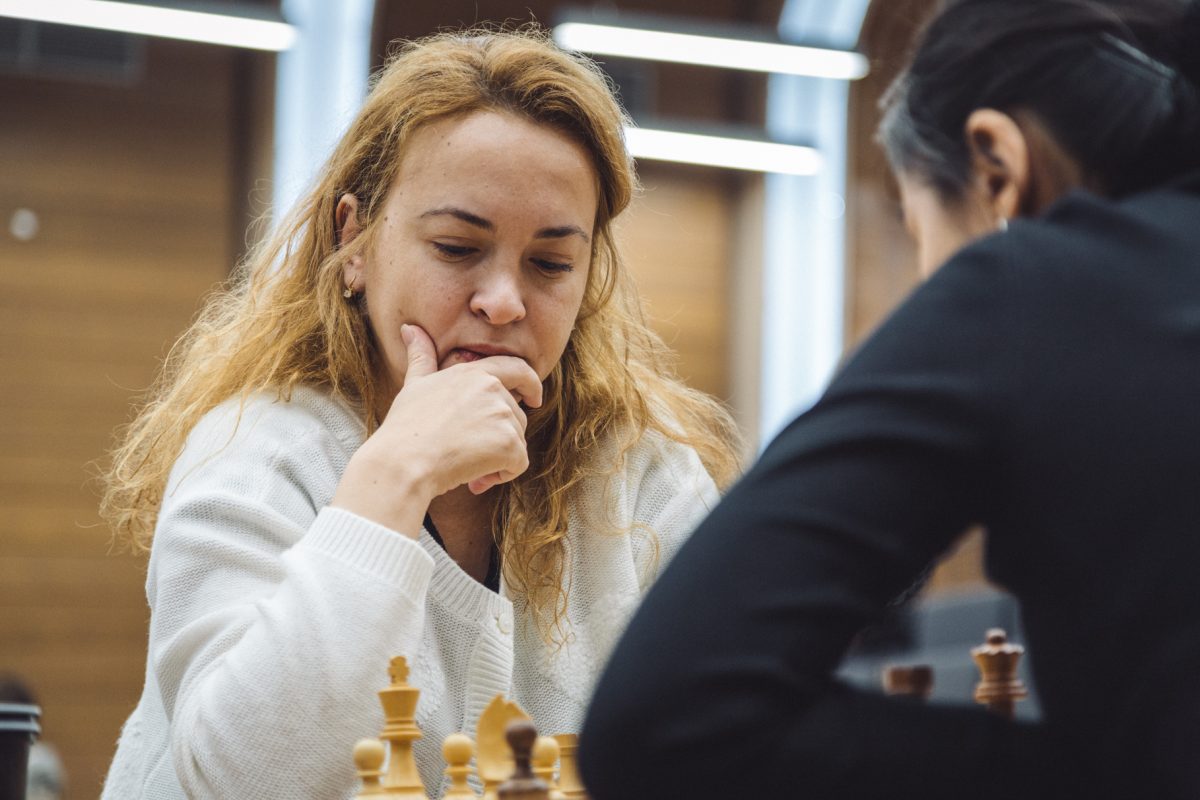 Gulrukhbegim Tokhirjonova defeated the former World Champion Tan Zhongyi in the first game and held the balance in the second game.
Harika Dronavalli missed a victory in the first game with Bela Khotenashvili, but showed strong character, winning the second game and a match.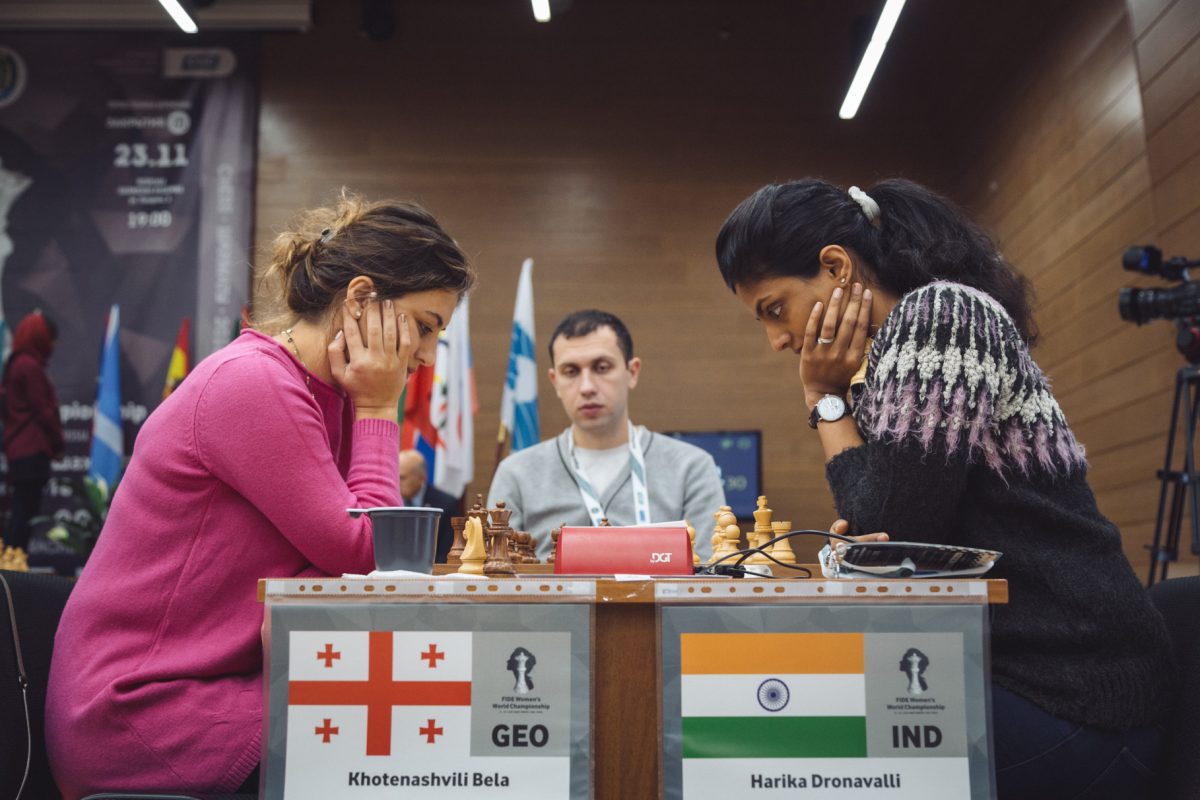 The match between Mariya Muzychuk and Ekaterina Atalik was quite dramatic. Atalik probably missed some chances in the first game, which ended in a draw, and suffered an opening disaster in the second game. Muzychuk won and advanced to the third round.
Natalija Pogonina successfully defended two difficult positions against Zhu Jiner in rapid chess, and then crushed the opponent in the first 10-minute game. In the second game the Chinese fought desperately, but was unable to get realistic winning chances, and eventually lost.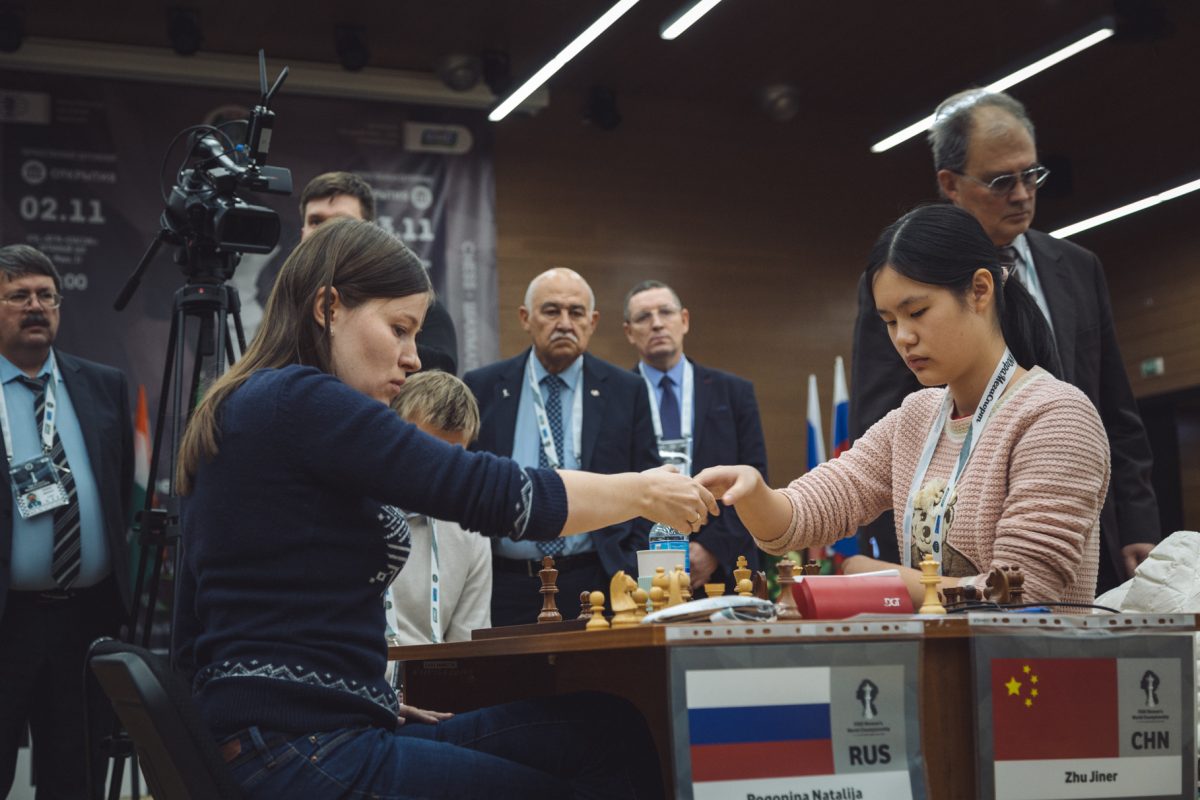 Round 3 matches:
Zhai Mo-Ju Wenjun
Zawadzka-Abdumalik
Pogonina-Lagno
A.Muzychuk-Stefanova
Harika-Kosteniuk
Galliamova-Lei Tingjie
Alinasab-M.Muzychuk
Tokhirjonova-Gunina