Carlsen – Caruana match: Opinions and forecasts from our participants
On the threshold of the World Championship Match in London, participants of the WWCC in Khanty-Mansiysk not only took part in the "Who do you support?" photo initiative, but also answered several questions:
Are you going to watch the match in London?
Who is your favourite in this match and why?
Who do you think will win?
Zhansaya Abdumalik, Kazakhstan:
Of course, I am. Carlsen – Caruana match is the main chess event of the year. Everyone's waiting for new ideas and it will be interesting to see what they will invent.
Like in all previous matches, Magnus is a favourite. I like Carlsen both as a person and as a professional. He is the most versatile player of the chess elite. A position makes no difference to him, he tries to squeeze everything out of it. I like that he constantly finds finest nuances in any position and outplays his opponents step by step.
I think the match will be tough for both participants, their preparation will be on the highest level, but Carlsen will win. After all, his nerves are a little stronger, and this is the most important thing.
Nana Dzagnidze, Georgia
Yes, I am going to watch the match. It will be a matter of life or death for them, and we will see. The question remains the same: will anyone beat Carlsen?
There no favourite for me. I will be rooting for an interesting struggle. I like both of them. Maybe, Carlsen appeals to me a little bit more because he's playing rapid and blitz much better than his opponent.
I think Caruana has very few chances to win. Carlsen surpasses him completely on all aspects. But I have no idea how it all will end.
Alexandra Kosteniuk, Russia
I don't know any person in the world of chess who will not follow this match. The confrontation of two strongest chess players in the world is always interesting. It will be very instructive.
I don't think about it at all, there is no favourite for me. I can't say anything even about percentage….
I don't know who will win, and that's good for the match. I hope that such an intrigue will be maintained until the end and it will only benefit the chess world. A tie-break, like it was in the Carlsen – Karjakin match, will be great for everyone.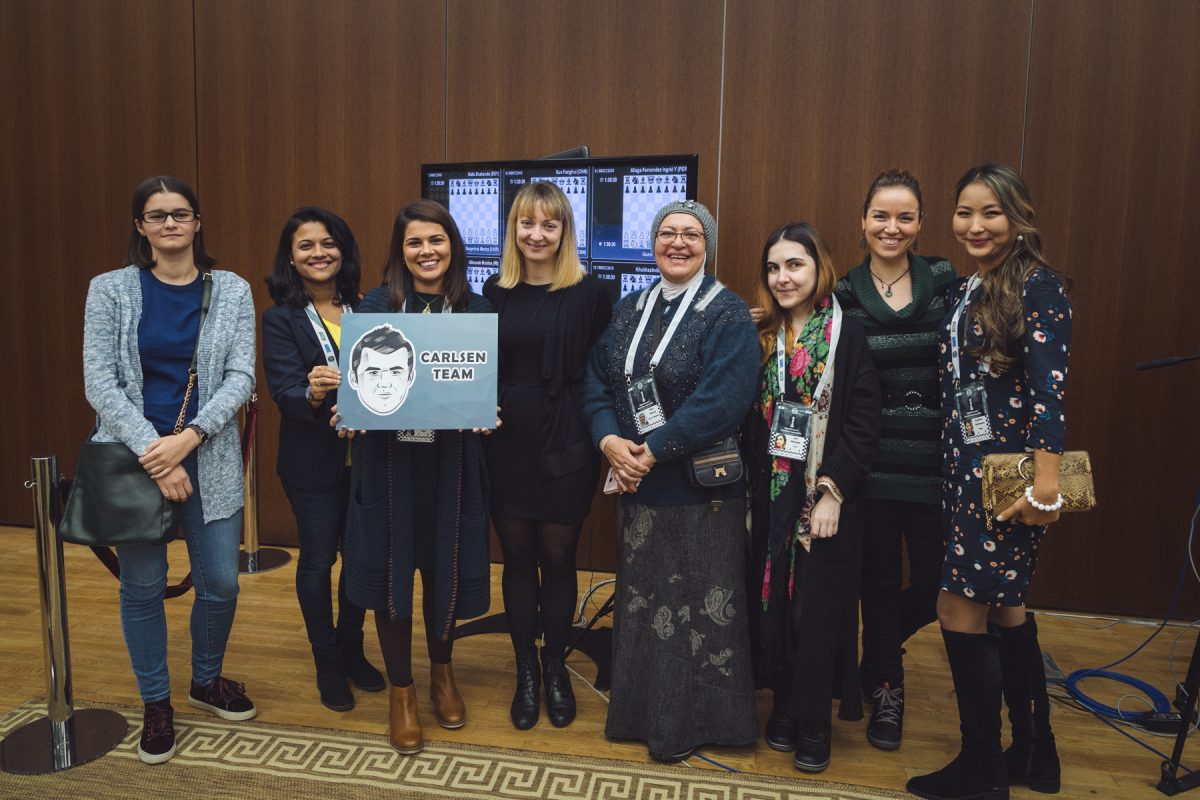 Mobina Alinasab, Iran
I will try to follow the match. I'm sure it will be grandiose fight that will leave an imprint in the history of chess.
My favourite is Caruana. I like the way Fabiano plays; he is a very strong tactician. He can resolve any problem by sharpening the situation. But still Carlsen is the world champion.
I don't know who will win, but definitely the match will be substantial.
Antoaneta Stefanova, Bulgaria
Of course, I will watch it, once I finish my world championship. If I stay here long enough, there might appear a problem. I'm sure it will be a very interesting match. Remembering the Carlsen- Karjakin match, we can expect anything from it as well.
This is a complicated question, as world №1 and №2 will play there. Both of them are very strong players. If you want to know my prediction, I will bet on Carlsen, because he's got more experience than his younger opponent.
Like I said, Magnus is a favourite, but not by a great margin.
Dinara Saduakassova, Kazakhstan
Of course. I hope that I will see the biggest part of it in Khanty-Mansiysk. What are my expectations for the match? First of all, I am looking forward to seeing interesting games. And definitely there will be an intrigue.
The majority supposes that Carlsen is a favourite, but something definite can only be said after the first games. As for me, the choice is very hard!
It would be good to have a new world champion to maintain interest to chess but it is not so easy to predict anything. In any case, we will benefit from it because the match will be very interesting.
Alisa Galliamova, Russia
I will do this after I finish my playing here. The match will be very interesting. I think that both players have more or less equal opportunities and chances, and the outcome of their match seems unpredictable to me. Who knows, maybe it's a prologue for a multi-year rivalry. Let's see…
I don't have a favourite. Let the strongest win!
I haven't even thought about it. Still all thoughts are just about myself here. I'm sure in only one thing – there will 12 interesting games and maybe a tie-break that will determine the champion.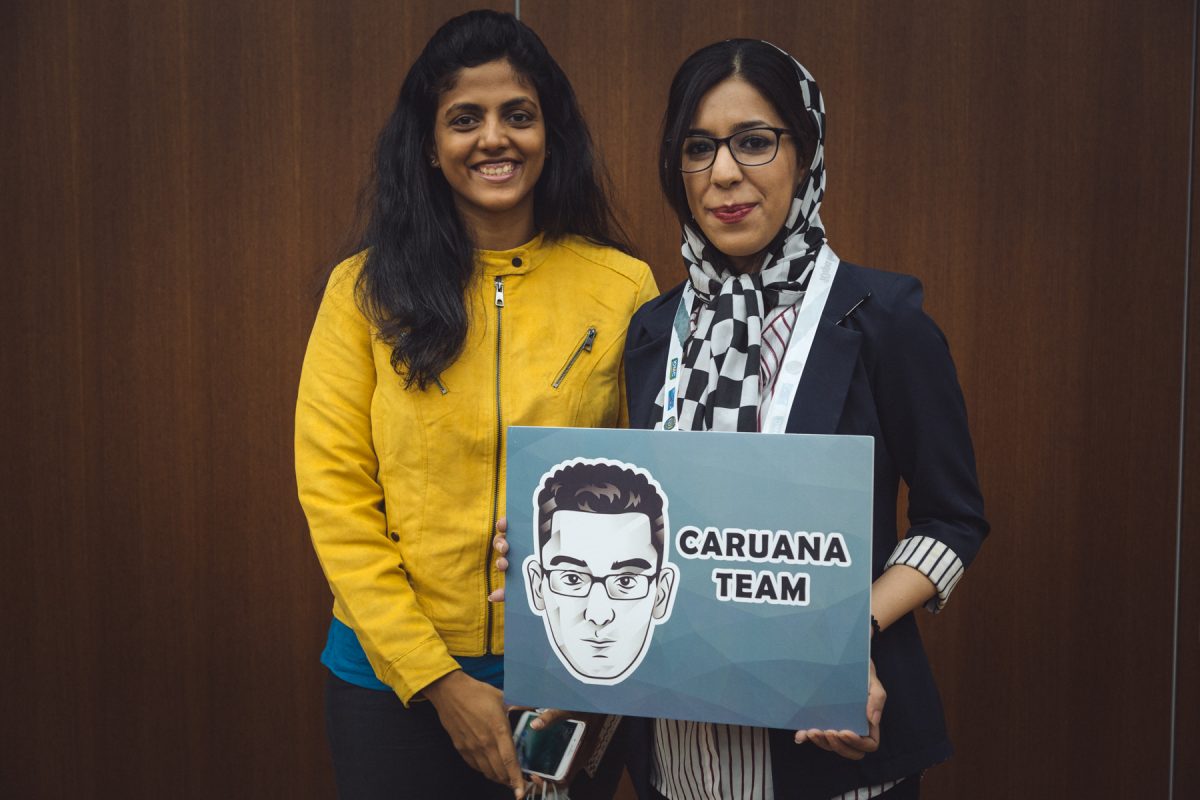 Kateryna Lagno, Russia
I will follow the match, why not? I expect interesting games and the fight till the last move.
I will be rooting for Carlsen. But I don t know why, it seems to me that Caruana will win. I love the way Magnus plays, but my intuition tells me that he won't hold the crown this time. His opponent is younger, and probably his motivation is higher than that of Magnus.
I trust my intuition. Let's see whether it is not deceiving me.
The reigning women's world champion Ju Wenjun(China) refused to give her opinion about the match in London. "Sorry, during the tournament, I'm concentrating on my own games", said she.