Women's World Championship, Round 2: Surprises keep coming
The first games of the second round of the Women's World Championship were played in the Ugra Chess Academy on November 6.
The 15-year-old Zhu Jiner continues to surprise chess fans. The Chinese started the second round with a convincing victory over the Russian champion Natalija Pogonina.
Mobina Alinasab produced another upset, winning as Black against Monika Socko. The Iranian outplayed her experienced opponent in the opening and developed her advantage in the middlegame. Socko's position was already precarious when she blundered a knight and resigned immediately.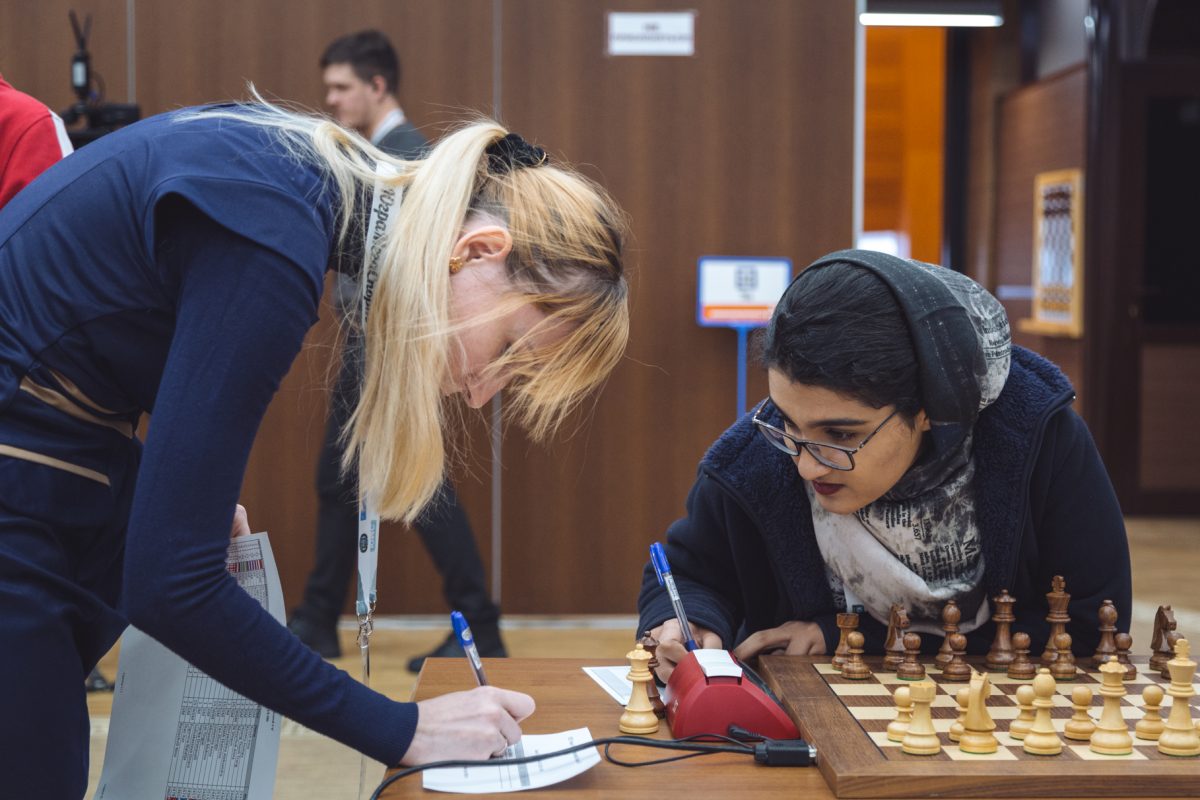 The World Champion Ju Wenjun played a textbook game against Irina Krush, flawlessly converting a spatial advantage in a rook ending into a win.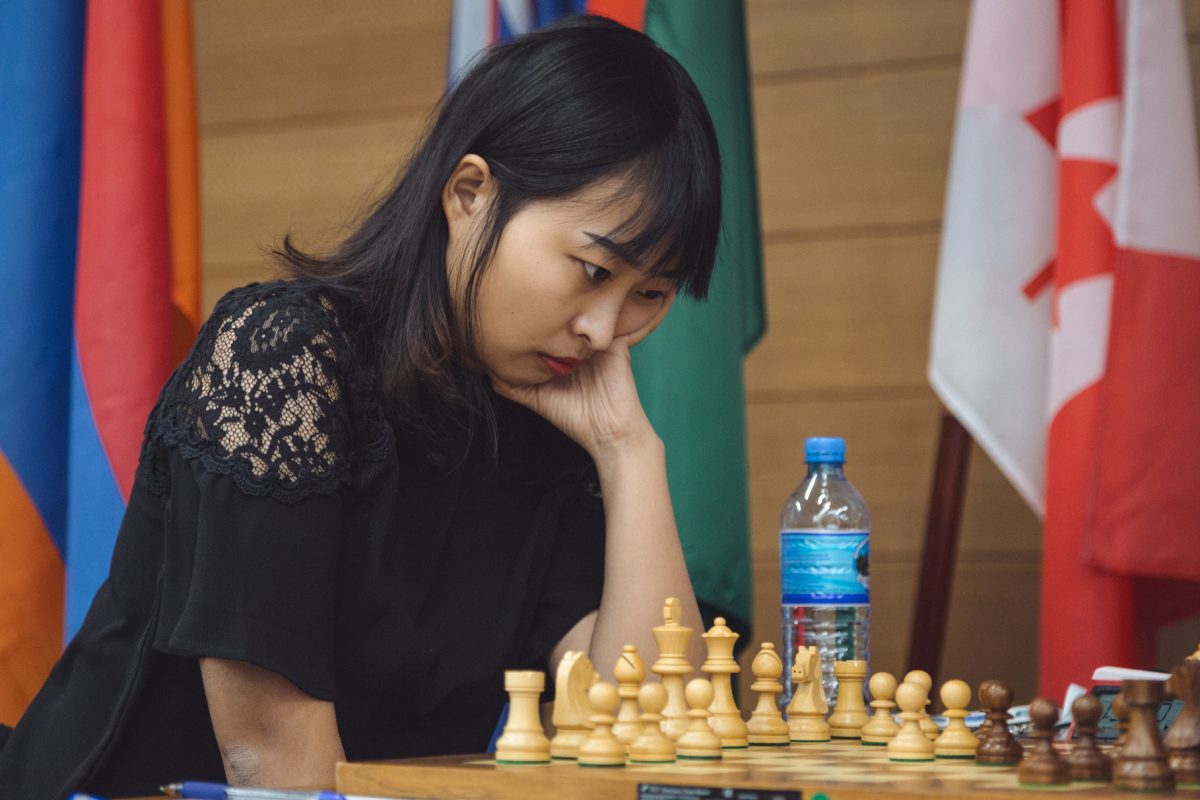 Nino Batsiashvili had a promising position against Zhai Mo, however, she chose a wrong moment for a central break, and lost two pawns. The Chinese converted the material advantage confidently.
Anastasia Bodnaruk had White against Anna Muzychuk. In the opening the Russian sacrificed an exchange, however, the compensation proved insufficient, and the Ukrainian gradually overplayed her opponent.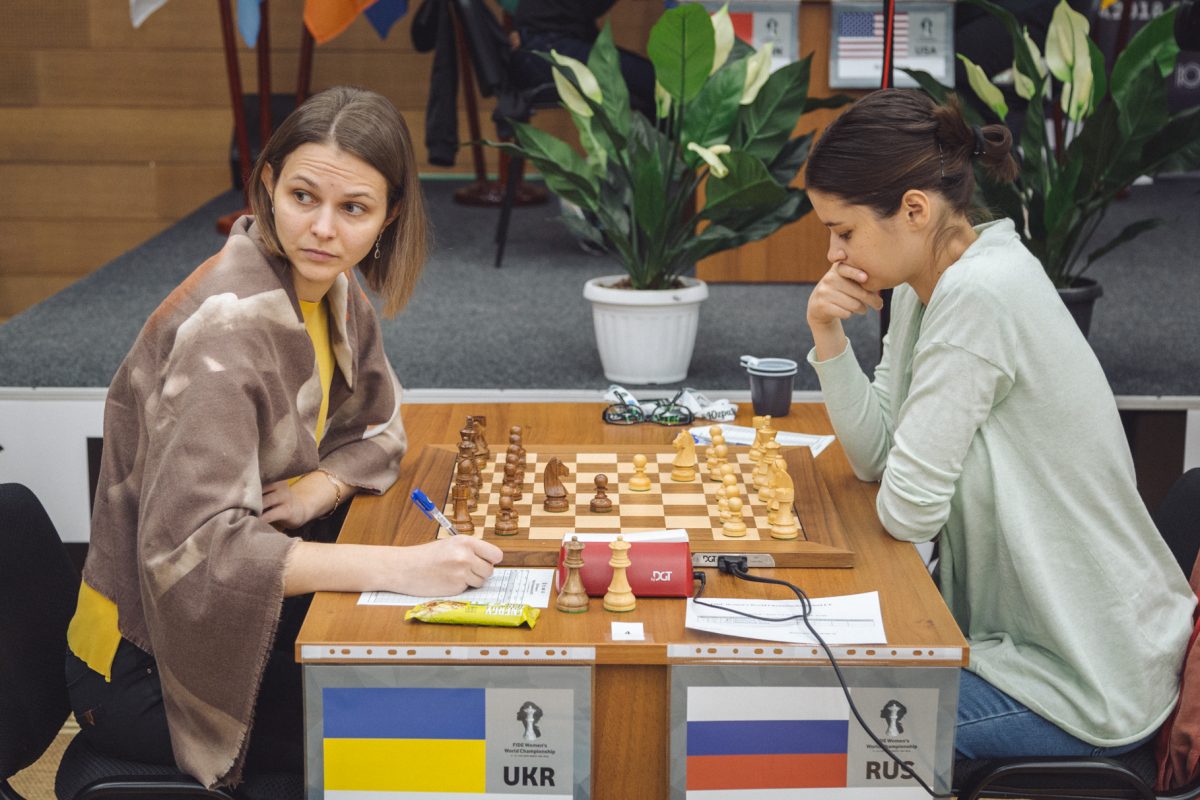 Alisa Galliamova showed deep opening preparation against Aleksandra Goryachkina and obtained a very promising position. With series of timely executed tactical blows White won a piece and then the game.
Ekaterina Atalik outsmarted Mariya Muzychuk in a complicated minor piece ending. The former World Champion from Ukraine had to give up a piece for Black's passed pawn. During the concluding stage of the game Ekaterina showed her skill in checkmating with a knight and bishop.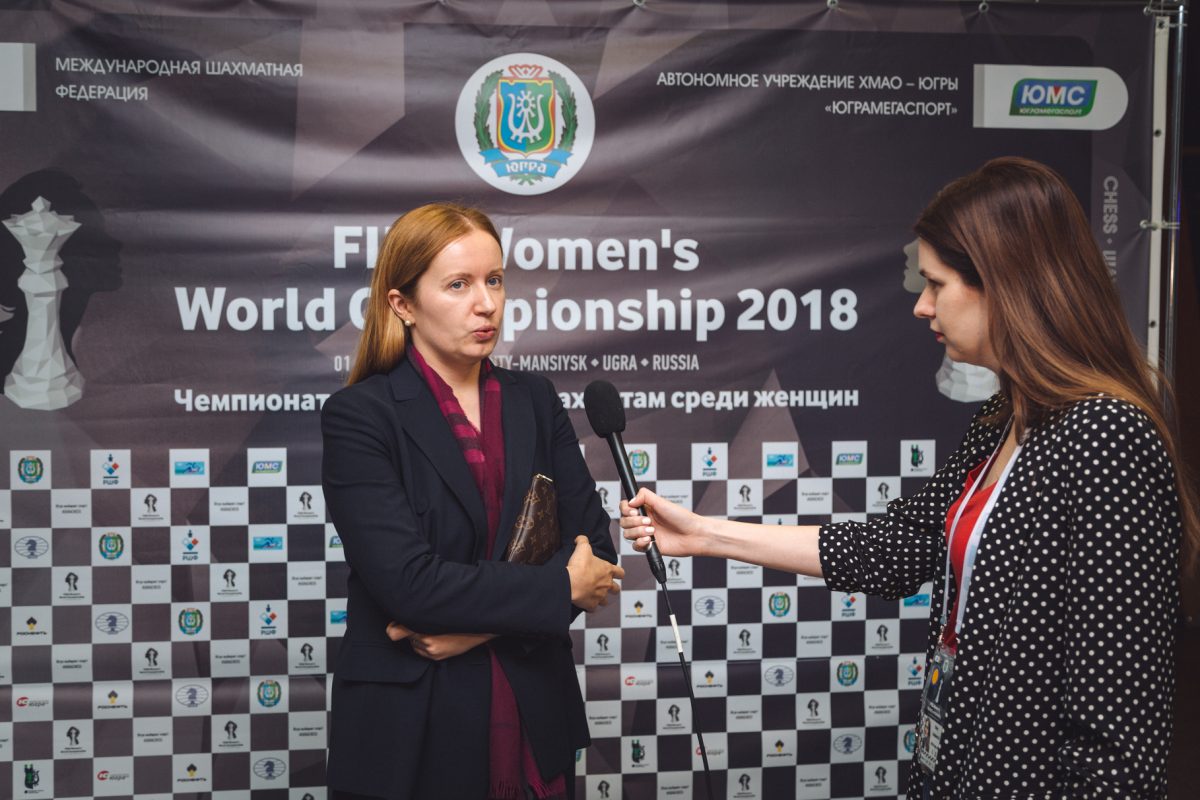 The following games were drawn: Abdumalik-Zhao Xue, Zawadzka-Koneru, Dzagnidze-Lei Tingjie, Gunina-Ushenina, Kosteniuk-Ni Shiqun, Tokhirdjonova-Tan Zhongyi, Stefanova-Saduakassova, Khotenashvili-Harika, and Lagno-Hoang Thanh Trang.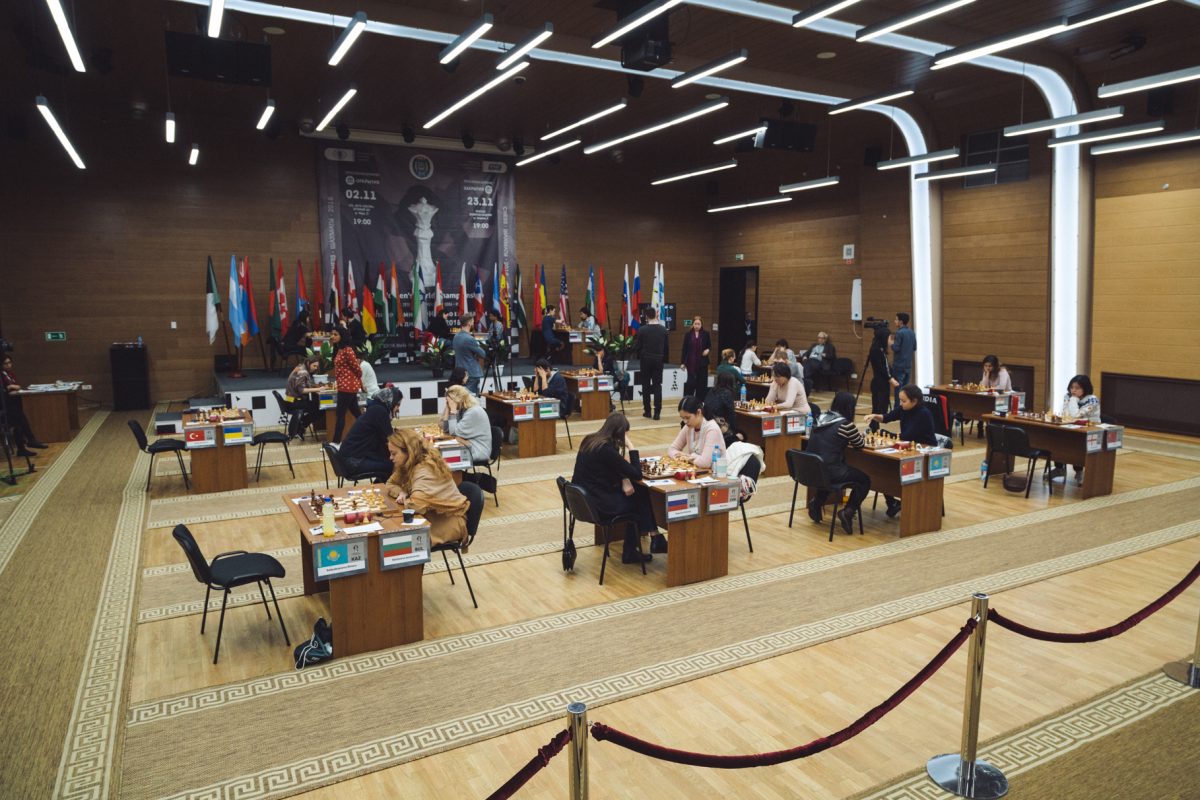 The return games will be played on November 7.