Pavel Tregubov: Young Asian players surprised me
Grandmaster Pavel Tregubov is successfully sitting on two chairs in Khanty-Mansiysk: he is both an English broadcast commentator and a coach of her wife Alexandra Kosteniuk. Tregubov is also a professional chess player and the Vice-President of the ACP. We asked his opinion about the championship.
– Were you impressed by the level of play at the championship? 
– I do not want to generalize, because the skill level of its participants varies greatly. However, at this stage only the strongest players remain. I am impressed by Ju Wenjun and Anna Muzychuk. Both win their matches easily, on pure skill advantage.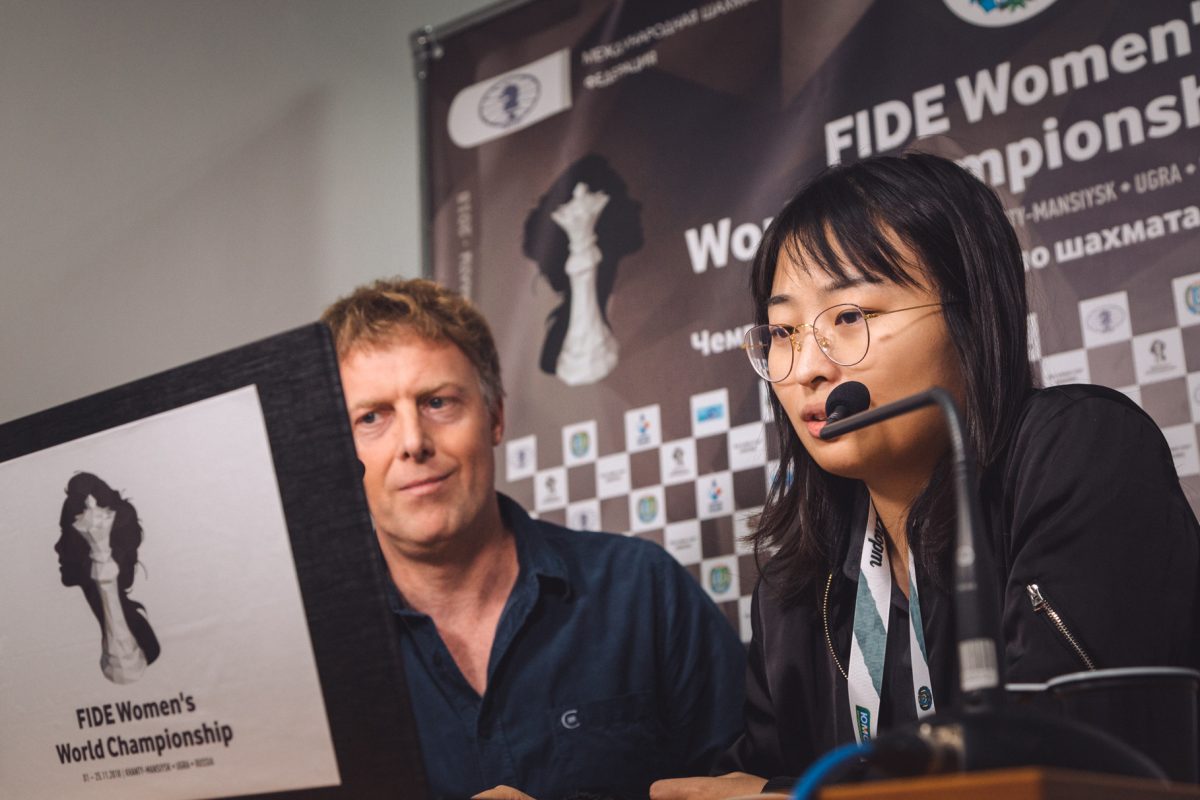 – So, the favorites are meeting your expectations?
– Not all of them. Some were eliminated already, others don't look as impressive as one could expect. Several strong Chinese players were eliminated early. I don't think Koneru can be satisfied with her play. Elisabeth Paehtz's first round elimination was also surprising. Alina Kashlinskaya could clearly hope for more. However, in this format a single blunder can be fatal.
Gunina, Dzagnidze, Harika, Goryachkina went down. Lagno had a very difficult match against Pogonina and barely won it in the sudden death game. Mariya Muzychuk won against Atalik only by a miracle. However, players' problems only make the spectators happy.
– You saw many knock-out championships. Is this one any different?
– Not especially. One thing is that there are almost no tough tie-breaks here. Everything is decided in either two classical games, or two rapid games, with only one exception. 
– Why is that?
– I don't know. I am reluctant to look for causes that possibly do not exist.
– Is it exciting to watch and comment women chess?
– Well, I get excited easily… There are more mistakes here, of course, but it means more drama. Following these games is more exciting than following men's elite tournaments. The latter often produce games that look dull for the amateur viewer, who does not understand subtleties and gets bored. Using a football analogy, men often play without shots on goal, something that is impossible in women's chess.
– Is this good or bad?
– The quality of games suffers, of course, but the plot becomes more exciting. Nobody wants to watch 0-0 draws all the time. And here we have action in each and every game.
– Have you discovered any new names?
– Young Asian players surprised me. I never seen Mobina Alinasab before. Gulrukhbegim Tokhirjonova from Uzbekistan left a very strong impression. She played on the first board at the Olympiad, but I wasn't following her closely. She plays at a very high level right now. They did not advance that far by a chance – there were no gifts from the opponents.
– You did not mention Abdumalik…
– Zhansaya, despite her tender age, is a well-developed player, and her appearance in the Quarterfinal was hardly surprising. I would also like to mention the young Chinese girls Zhai Mo and Ni Shiqun. They played really well!
– Is there a generational change underway in women's chess?
– It is a continuous process. However, the most dominating players are the same as before – Ju Wenjun, Muzychuk, Kosteniuk… Yet, the tournament is not finished, let us see what happens next.
Advancing to the Semi-final here is also very important, as three semifinalists qualify for the Women's Candidates Tournament. There will be no more knock-outs.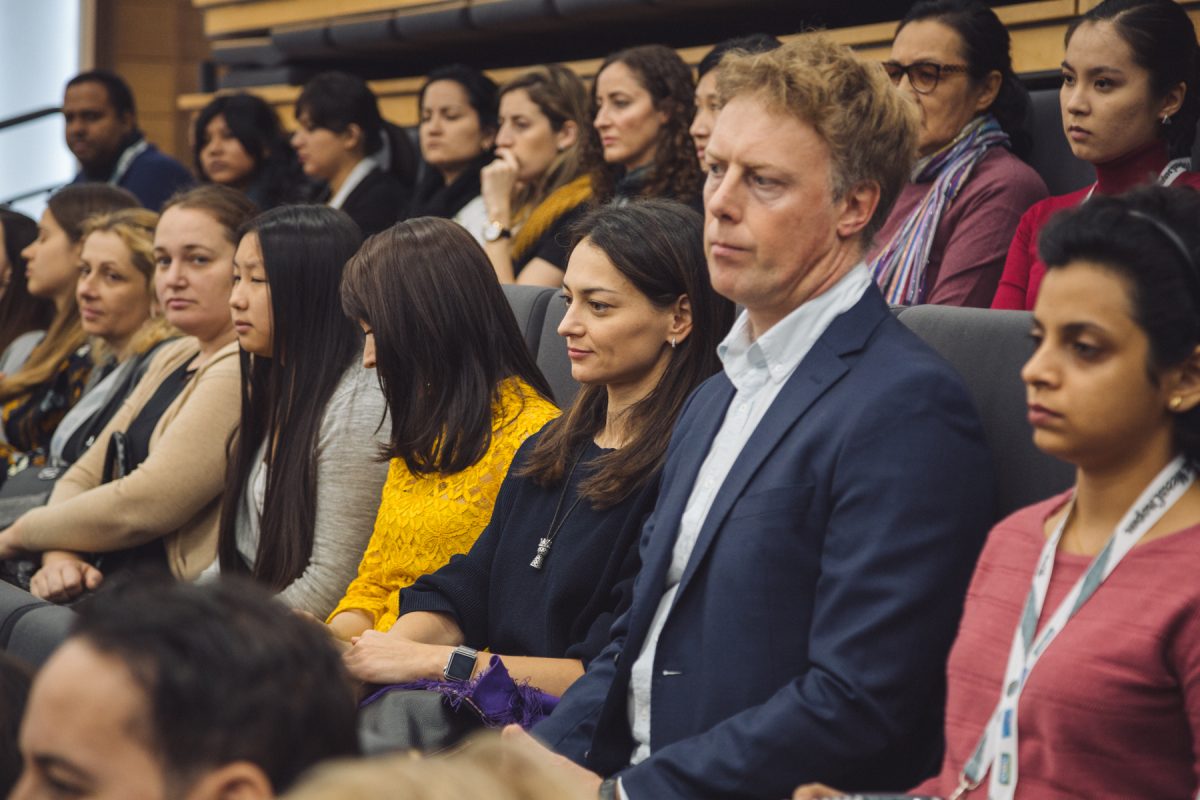 – Does abolishing the knock-out make you sad as a commentator and spectator?
– Yes, a little bit. However, as a professional chess player I know the incredible stress coming from it. There is no room for error in this format. A single blunder – and you're out.
– It is easier to comment or play yourself?
– No doubt, playing is more fun. I still love playing chess, especially when I play well. Unfortunately, it happens less and less often, but I am still hungry for playing.
Commentary is a different and also quite interesting occupation. However, I don't have much experience, and commenting alone in foreign language, like I did in the first rounds, is hard. Yet I think I managed to adapt along the way.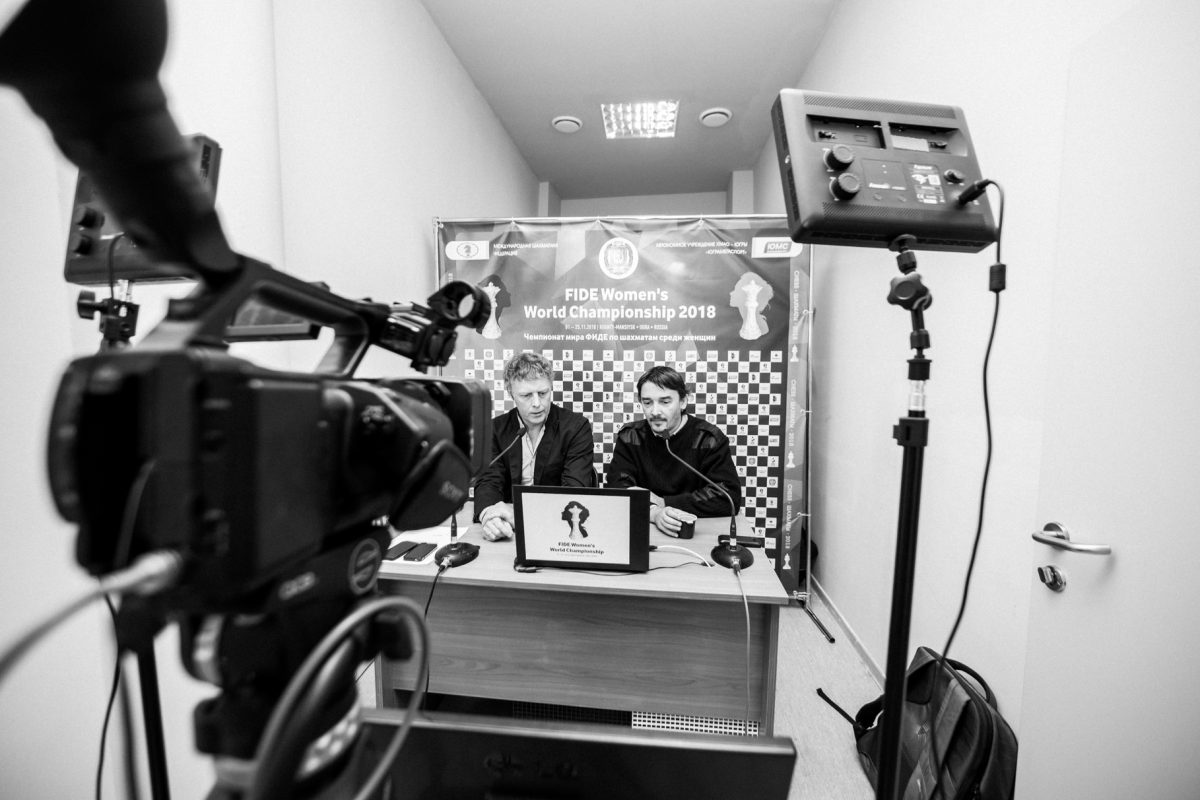 – How do you feel in front of the camera?
– It is a matter of practice. It is not easy to talk to yourself at first, but as soon as you get used to it, it feels perfectly normal. 
– How big a part of your commentary is pure analysis?
– It depends. I definitely try to bring more variety to my streams with some stories, etc.
– Do you use engines during the commentary?
– I don't use computer assistance, it is simply not interesting for me. I think the public prefers to listen to human evaluation. Even when a commentator makes a mistake, it makes a better show than simply announcing the engine verdict. Everybody knows that the computer calculates better than us!