The first tie-breaks of the championship were played on November 5. Only one match out of 11 was not decided in rapid chess.
Dinara Saduakassova defeated Ana Matnadze with the perfect 2-0 score. Lei Tingjie won against Anita Gara in a similarly convincing way. Inna Gaponenko lost the first game to Irina Krush, and was unable to come back in the second one, thus losing the rapid match 0-2.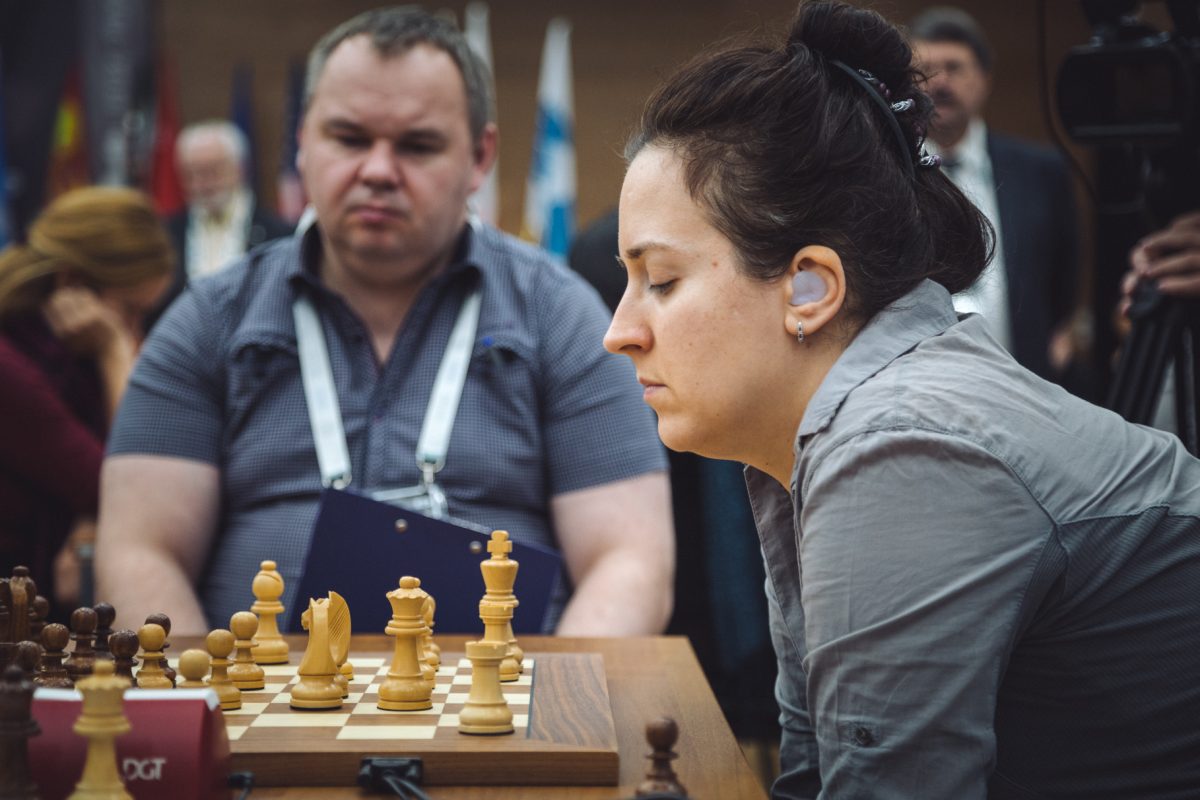 Antoaneta Stefanova also won 2-0 against Sabina-Francesca Foisor. Deysi Cori was unable to hold Ekaterina Atalik: the Turkish player won 2-0.
Anastasia Bodnaruk defeated Sabrina Vega Gutierrez in the first rapid game. The Russian had winning chances in the second game as well, but it ended in a draw, which allowed Bodnaruk to advance to the next round.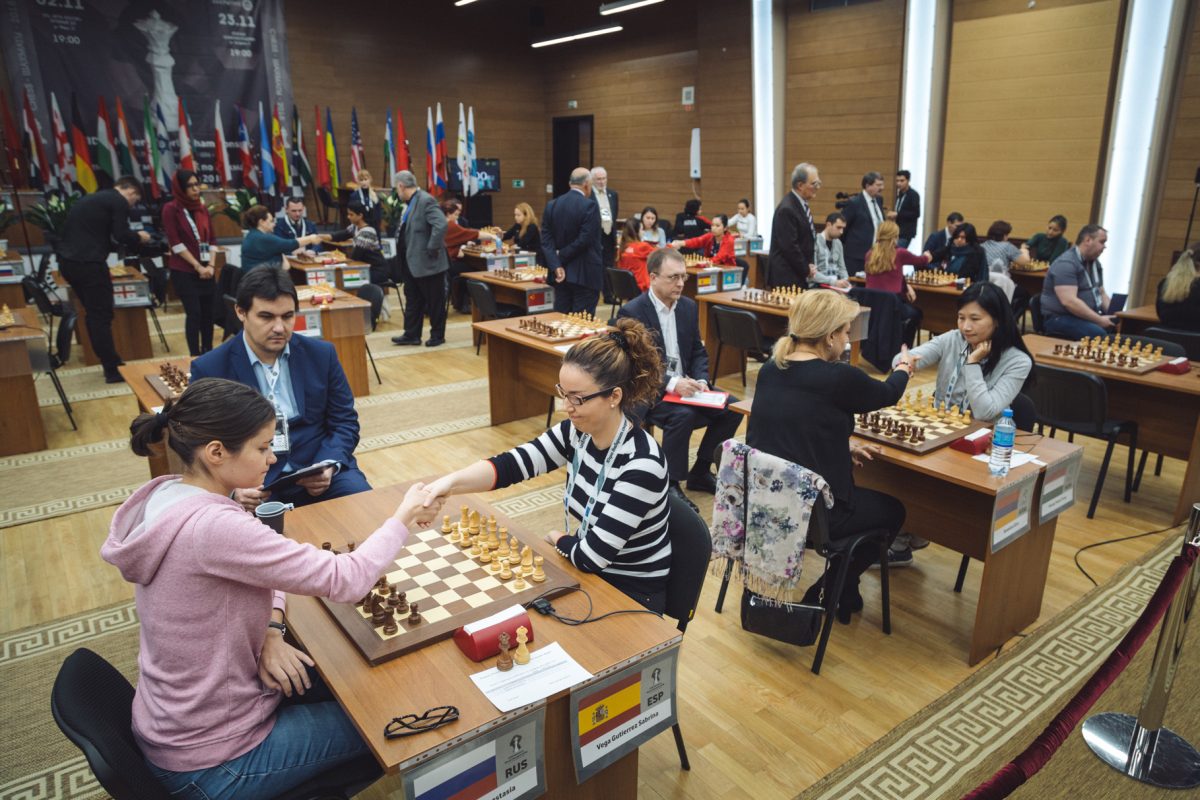 Harika Dronavalli and Sopiko Khukhashvili ended their first game peacefully. The second game started calmly, but the endgame was head-spinning and full of mutual errors. After the dust has settled, the Indian took the upper hand and advanced to the second round.
Zhansaya Abdumalik and Rout Padmini drew their first game, but in the second one the player from Kazakhstan was stronger and proceeded to the next stage.
Hoang Thanh Trang started her tie-break against Elina Danielian with a win, and solidified her success with a draw in the second game.
Guliskhan Nakhbayeva dramatically lost to Alisa Galliamova in the first rapid game, and did not manage to equalize in the second one. A repeated Russian champion moves on to the next stage.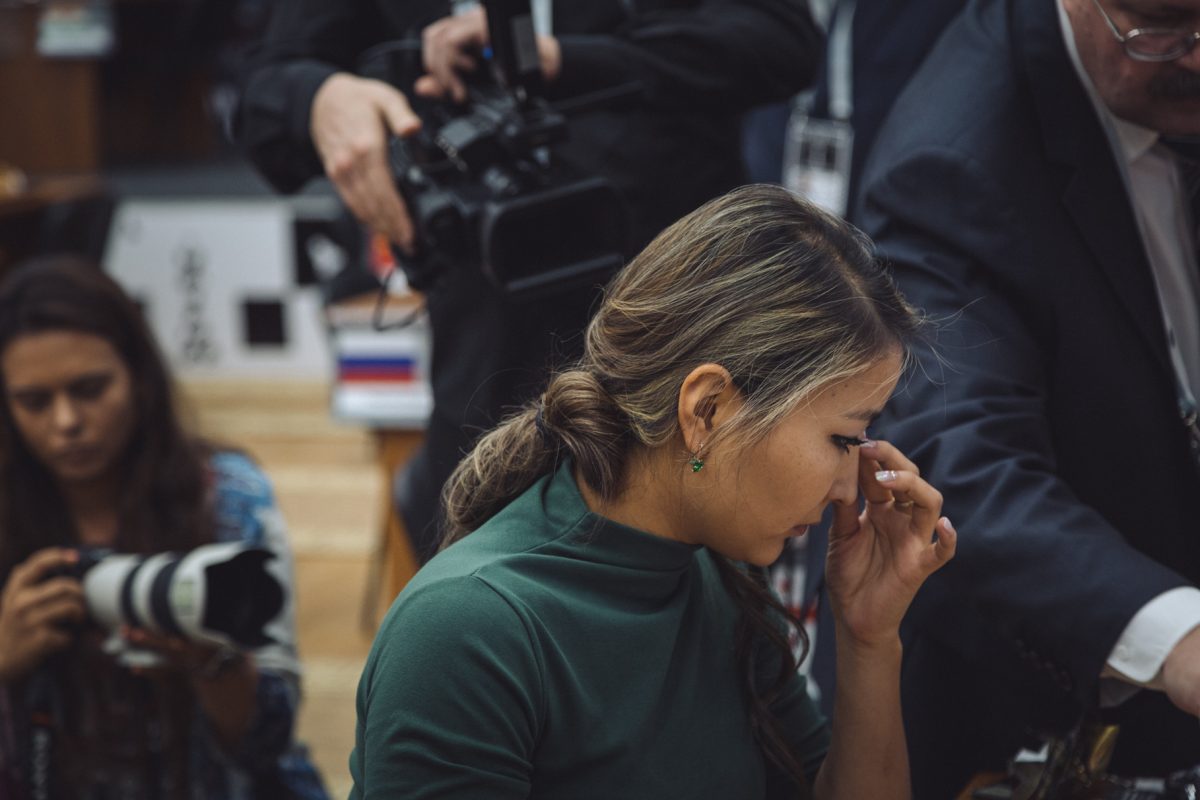 Only Natalia Zhukova and Ni Shiqun made two draws in rapid games, and their match advanced to slow blitz games (10+10). The struggle in the first game was very tense, but the Chinese player managed to equalize, then to seize the initiative, and eventually won the game. In the second game she held a draw from the position of strength and won the match.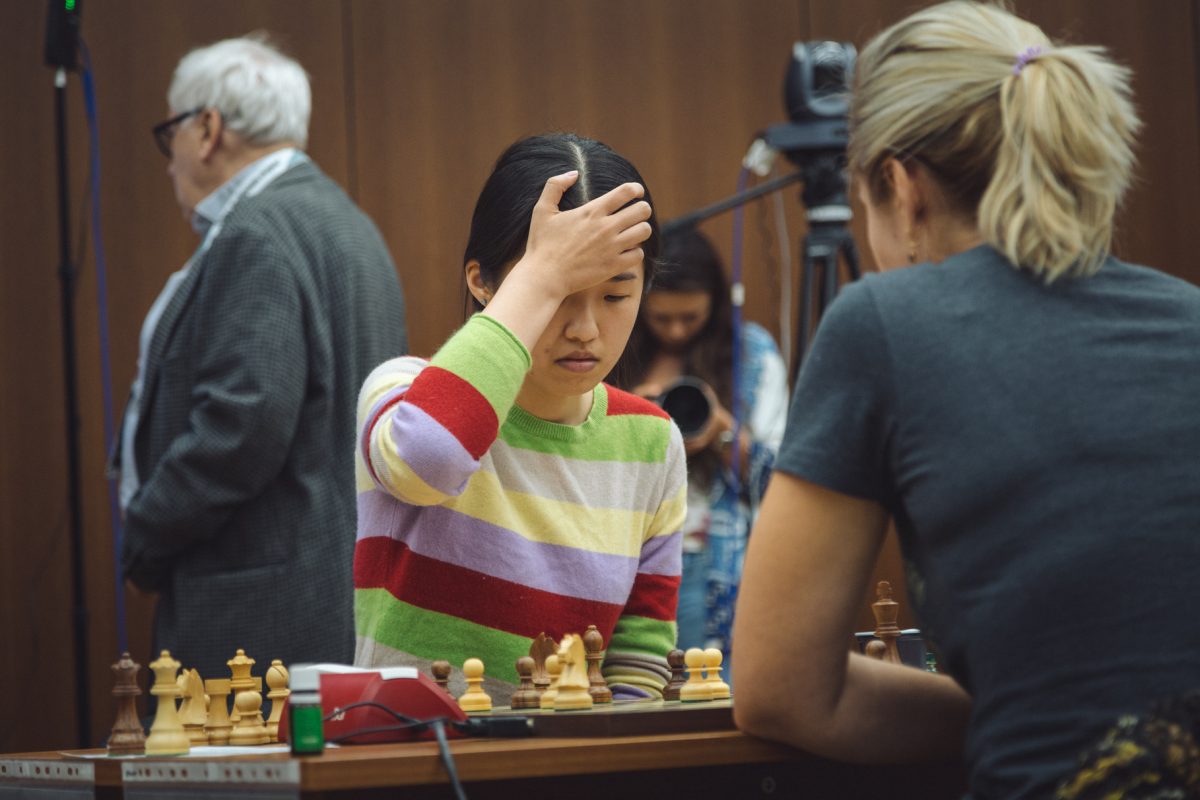 Round 2 pairings:
Ju Wenjun – Krush, Zawadzka – Koneru, Lagno – Hoang Thanh Trang, Bodnaruk – A. Muzychuk, Kosteniuk – Ni Shiqun, Galliamova – Goryachkina, M. Muzychuk – Atalik, Tokhirjonova – Tan Zhongyi, Gunina – Ushenina, Socko – Alinasab, Dzagnidze – Lei Tingjie, Khotenashvili – Harika, Stefanova – Saduakassova, Zhu Jiner – Pogonina, Abdumalik – Zhao Xue, Zhai Mo – Batsiashvili.