21 players advance to the second round of Women's World Championship
The second games of the first round of the Women's World Championship were played in the Ugra Chess Academy on November 4.
The following players advanced to the 2nd round with the perfect score: Ju Wenjun, Anna and Mariya Muzychuk, Kateryna Lagno, Humpy Koneru, Alexandra Kosteniuk, Nana Dzagnidze, Nino Batsiashvili, Zhao Xue, Zhai Mo, and Zhu Jinner. The last two players defeated the higher rated Olga Girya and Lela Javakhishvili respectively.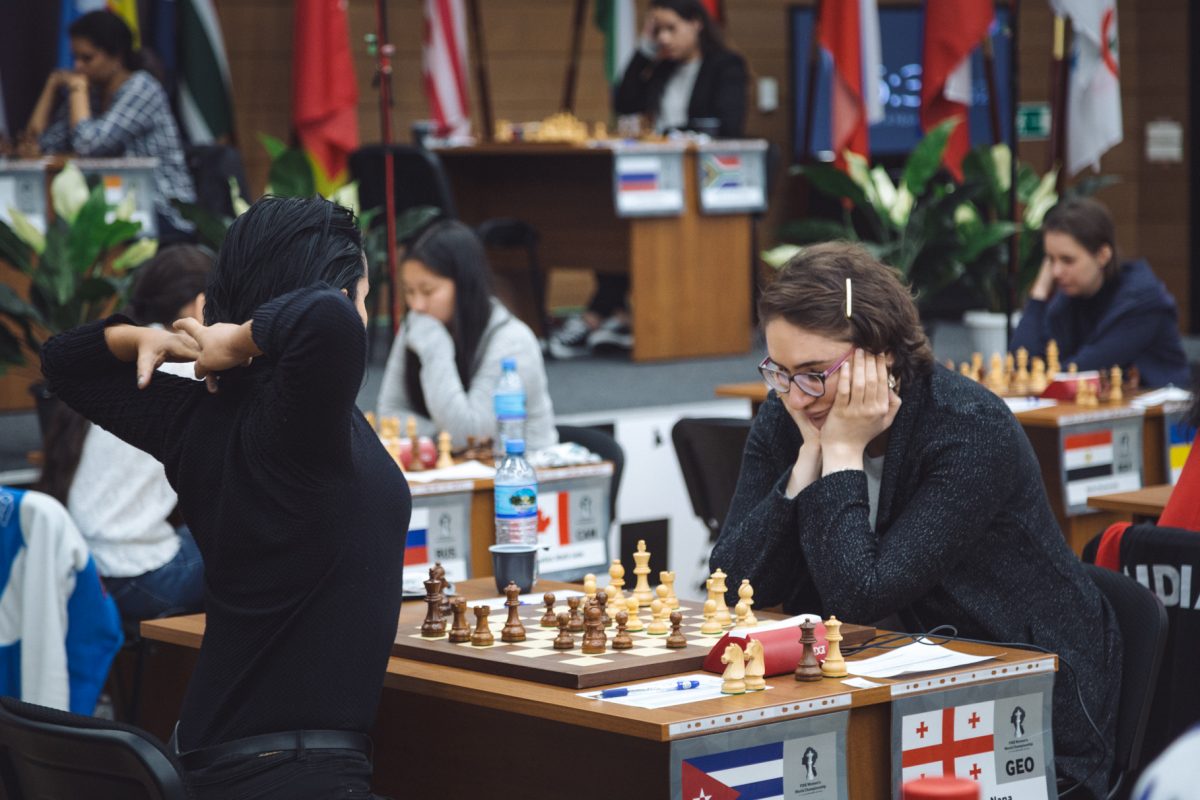 Valentina Gunina, Tan Zhongyi, Monika Socko, Jolanta Zawadzka, Aleksandra Goryachkina, Natalija Pogonina, Anna Ushenina, and Bela Khotenashvili won their matches 1.5 to 0.5. Alina Kashlinskaya did not manage to come back after the defeat yesterday, and Gulrukhbegim Tokhirjonova also advanced to the next round with a draw in their second game. Mobina Alinasab caused the biggest upset of the championship so far, holding to a draw against Elisabeth Paehtz and thus advancing to the second round.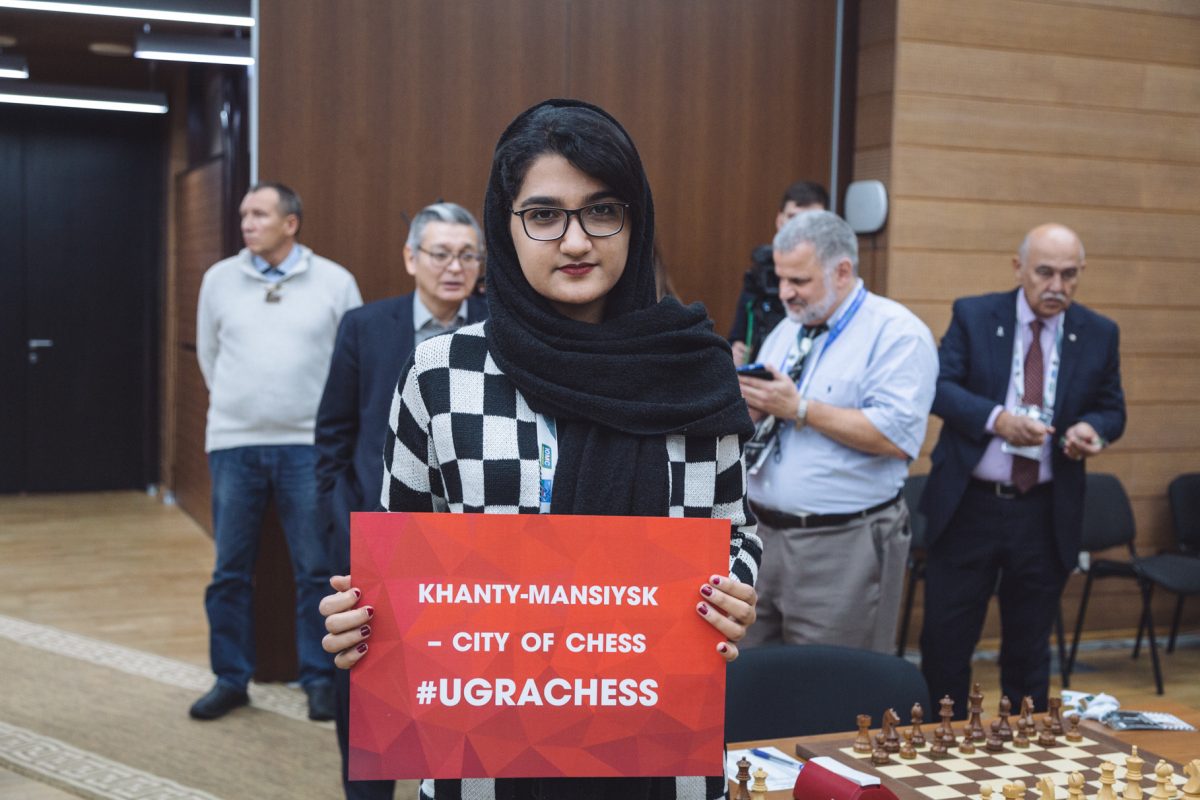 The rest of the players will face the tie-breaks on November 5:
Lei Tingjie-Gara, Saduakassova-Matnadze, Krush-Gaponenko, Zhukova-Ni Shiqun, Atalik-Cori, Foisor-Stefanova, Harika-Khukhashvili, Vera Gutierrez-Bodnaruk,Padmini-Abdumalik, Nakhbayeva-Galliamova, and Hoang Thanh Trang-Danielian.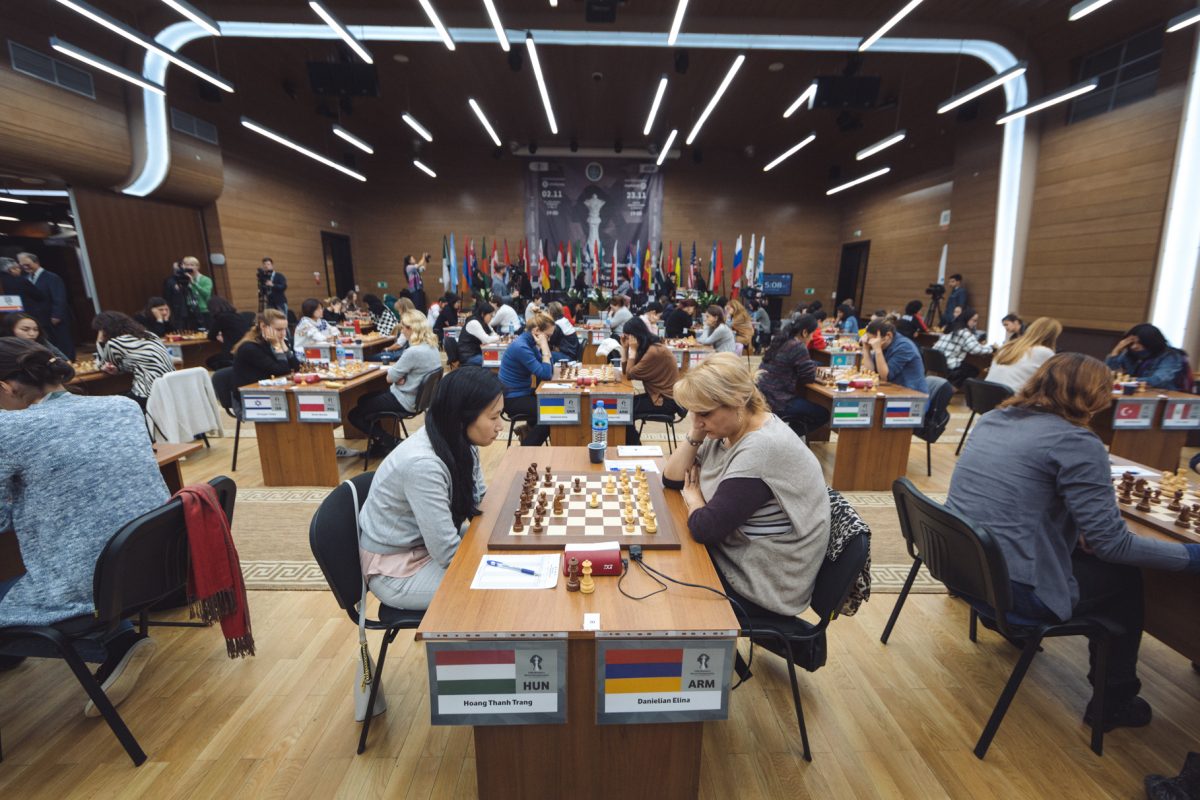 The tie-break will start with two games with rapid time control: 25 minutes plus 10 second per move. If the match is still tied, it will continue with two slow blitz games – 10 minutes plus 10 seconds per move. After that, if the winner is still not determined, two 5+3 blitz games will follow. Finally, those matches that are still tied, will proceed to the Armageddon game.