Symbolic first move played at the World Сhampionship
The first round of the Women's World Сhampionship took off.
Prior to the start of the first round, the official flag of FIDE was raised in front of the Ugra Chess Academy. This very flag was presented to Ugra Chess Federation President Vassily Filipenko during the closing ceremony of the Chess Olympiad in Batumi. As Khanty-Mansiysk will host the next Chess Olympiad in 2020, for the next two years the flag of FIDE will reside in the capital of Ugra.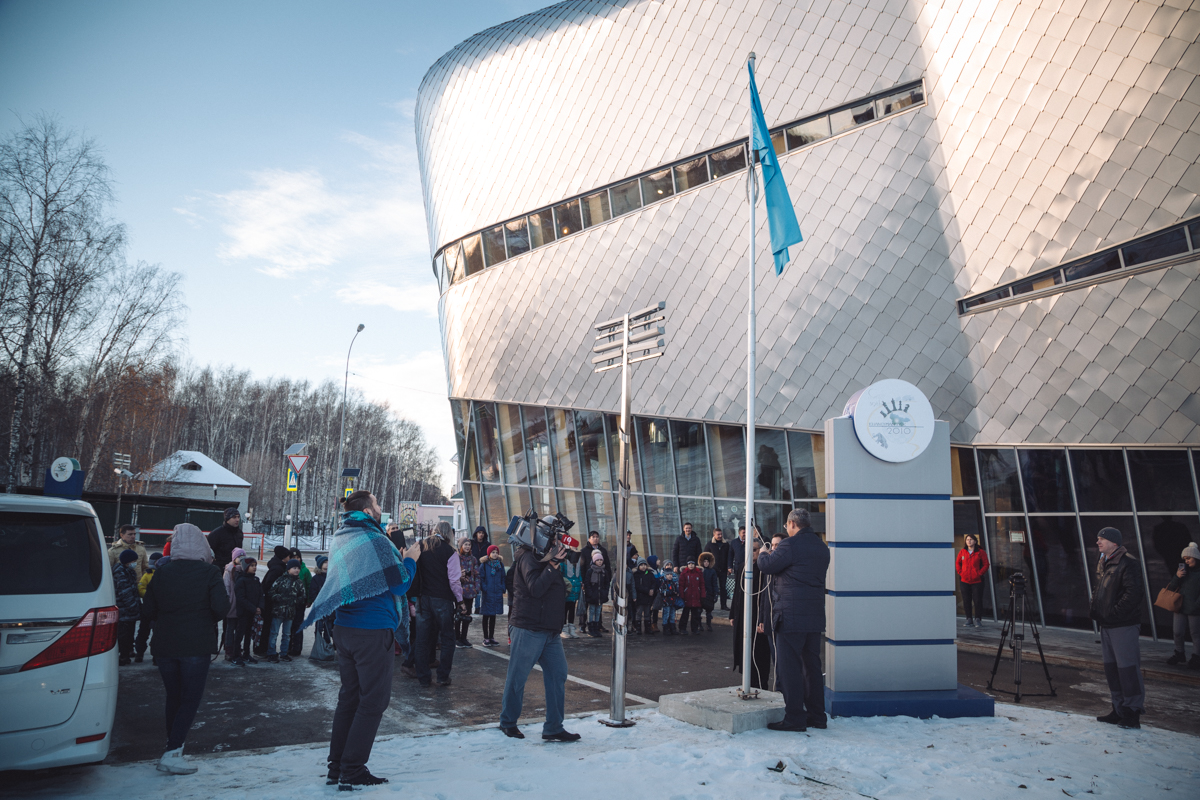 "Raising the flag of FIDE symbolizes a countdown to the 2020 Chess Olympiad, which will take place in Khanty-Mansiysk", said Vassily Filipenko. "Our city hosts the Women's World Championship for the second time. It is a great honour and responsibility. Ugra has rich history of organizing major international competitions, and not only in chess. I am very happy to see our young students and future chess champions from Ugra attending this ceremony, while today's champions are getting ready for their battle in the Ugra Chess Academy."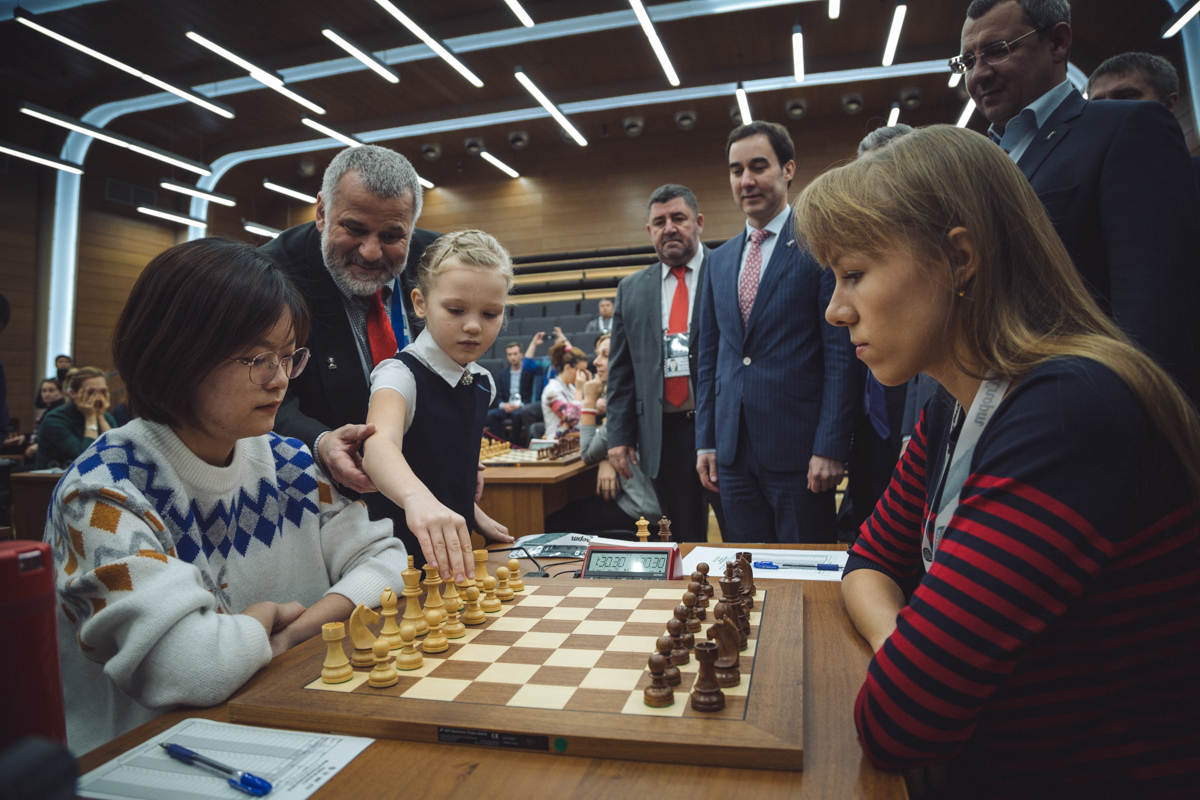 Varvara Tsaregorodtseva, the 9-year-old student of the Ugra Chess Academy, U9 champion of Ugra among girls, made a symbolic first move in the game between Zhai Mo from China and the Ugra representative Olga Girya.