Natalia Zhukova: Tomorrow I need to play normal chess forgetting about the result of the first game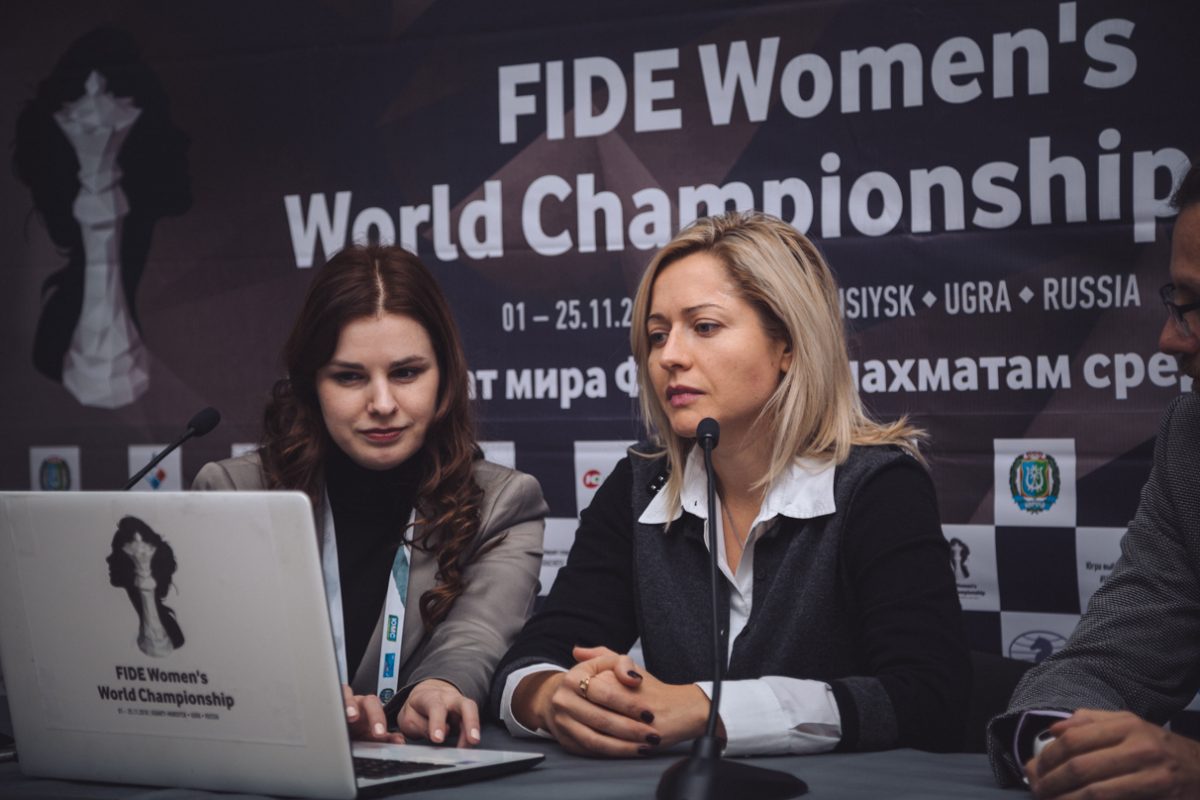 A press-conference with Natalia Zhukova after the first game of Round 1 of the Women's World Championship:
– Natalia, how was your game today?
– It was a very tough game. Of course, I didn't expect an easy promenade in the World Championship. I tried to equalize the game and I hope that I managed to do it with some precise moves. So I think it was more or less equal all the time. My opponent was slightly better but nothing special, I think. My opponent made a mistake in the end, and I won.
– How do you get ready before the second game when you win the first one at knock-out tournaments?
– It happened to me not so often but as I know that I need to play normal chess just forgetting about the result of the first one. It doesn't matter with which color I play. Tomorrow it will be white but it really doesn't matter. I remember that in 2004 I defeated Nadezhda Kosintseva with Black in the first game and I tried to make a draw at any cost and I lost. So that was a bad idea.
– You have travelled a lot and have had so many events recently. How do you feel here? Are you not tired?
– No, I am not tired at all. Every tournament was so interesting that I couldn't decline any of them. There were World Chess Olympiad, European Club Cup, Isle of Man  –  I have no idea which tournament I could skip.
– You have started jogging. Why? Does it help you to keep fit?
– To do jogging you need to love it. It doesn't matter why I've started I just started to love it. It just happened to me this summer, I met some people who showed me how to do it and to enjoy it.
– Thank you, Natalia, and good luck!
– Thank you.