First games of Women's World Championship played in Khanty-Mansiysk
Prior to the start of the first round, the official flag of FIDE was raised in front of the Ugra Chess Academy. This very flag was presented to Ugra Chess Federation President Vassily Filipenko during the closing ceremony of the Chess Olympiad in Batumi. As Khanty-Mansiysk will host the next Chess Olympiad in 2020, for the next two years the flag of FIDE will remain in the capital of Ugra.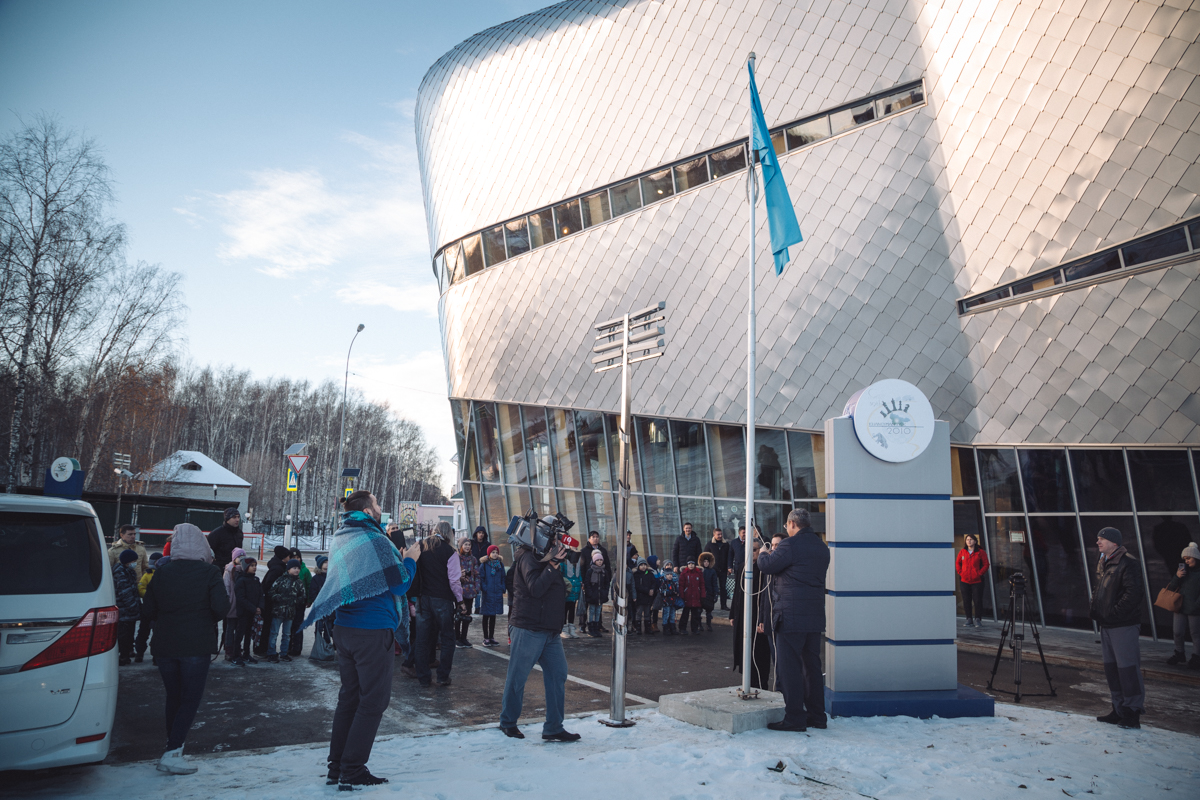 Varvara Tsaregorodtseva, the 9-year-old student of the Ugra Chess Academy, U9 champion of Ugra among girls, made a symbolic first move in the game between Zhai Mo from China and the Ugra representative Olga Girya.The result of this game, however, was disappointing for local fans, as Olga Girya lost in sharp struggle.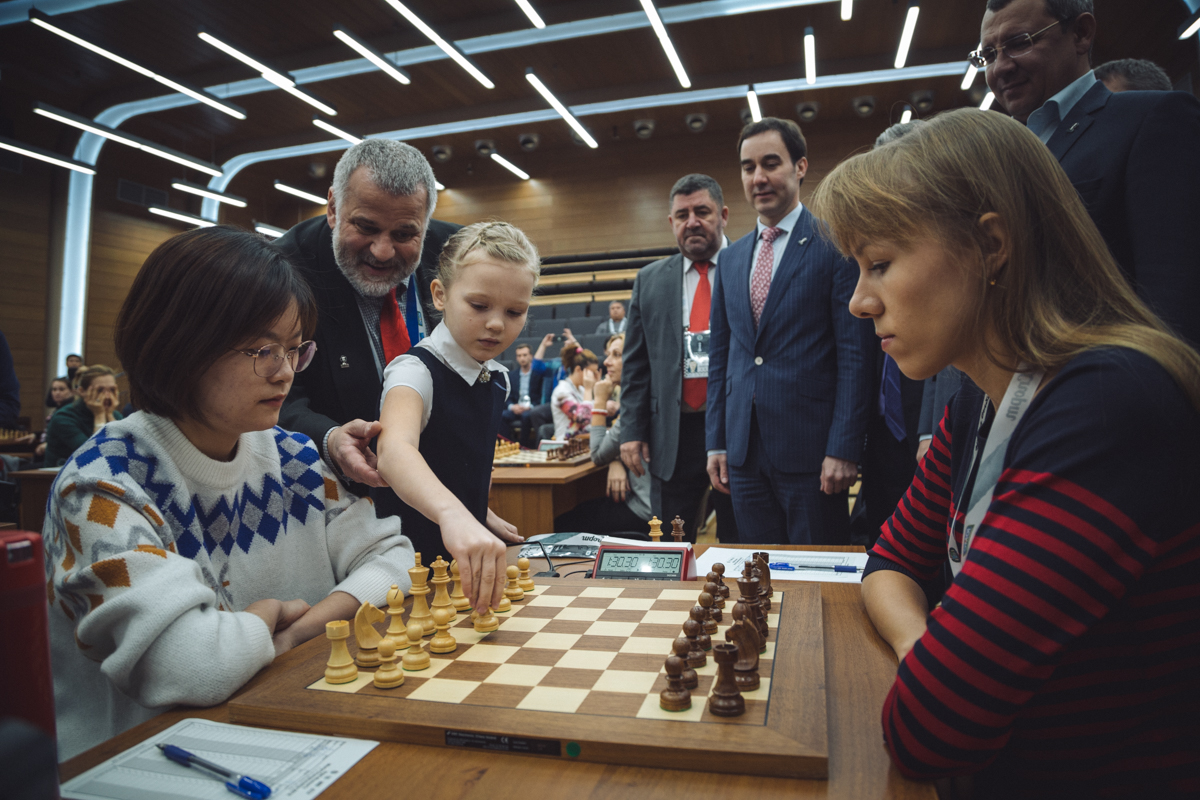 Most rating favorites won their games, however, there was a couple of upsets. Elisabeth Pazhtz lost as White to Mobina Alinasab, a player rated significantly lower than the German. Maili-Jade Ouellet made a draw with Aleksandra Goryachkina.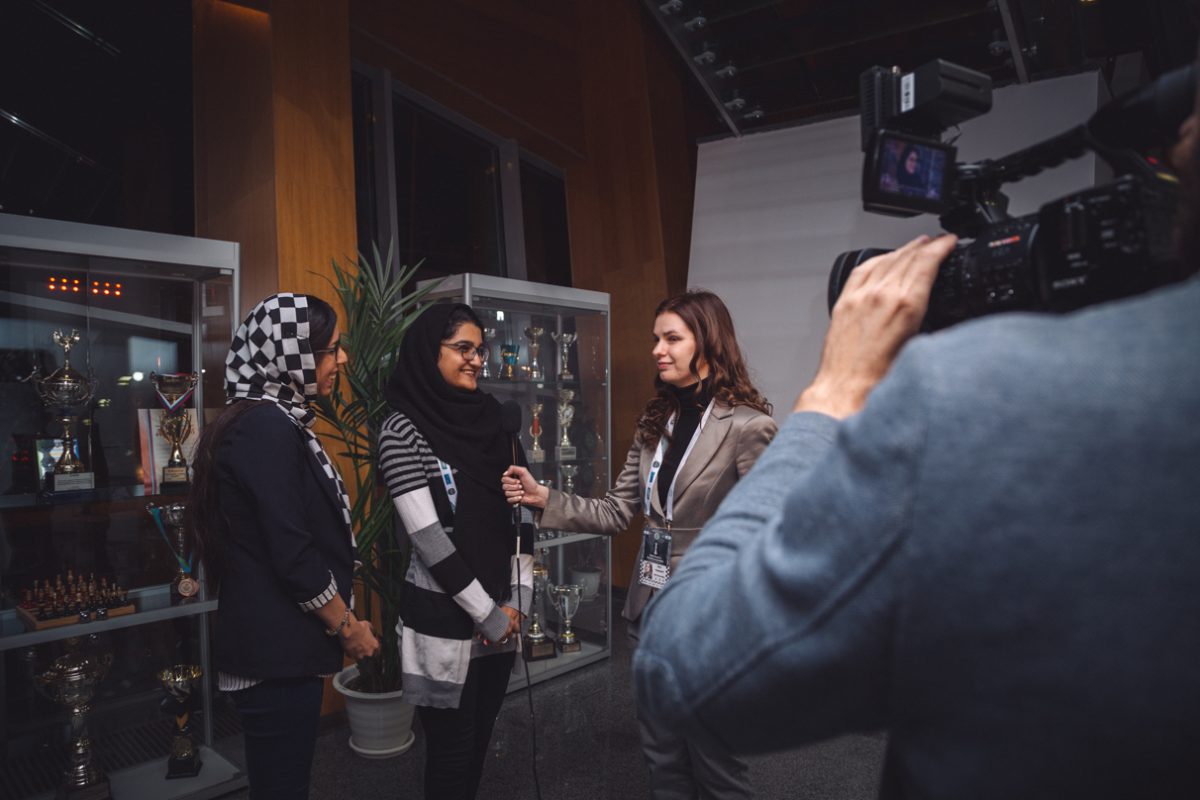 A number of decisive games among closely rated players was quite high. Gulrukhbegim Tokhirjonova defeated Alina Kashlinskaya, Anna Ushenina won against Lilit Mkrtchian, Ni Shiqun lost to Natalia Zhukova, Monika Socko proved stronger than Yuliya Shvayger, and Lela Javakhishvili lost to Zhu Jineer.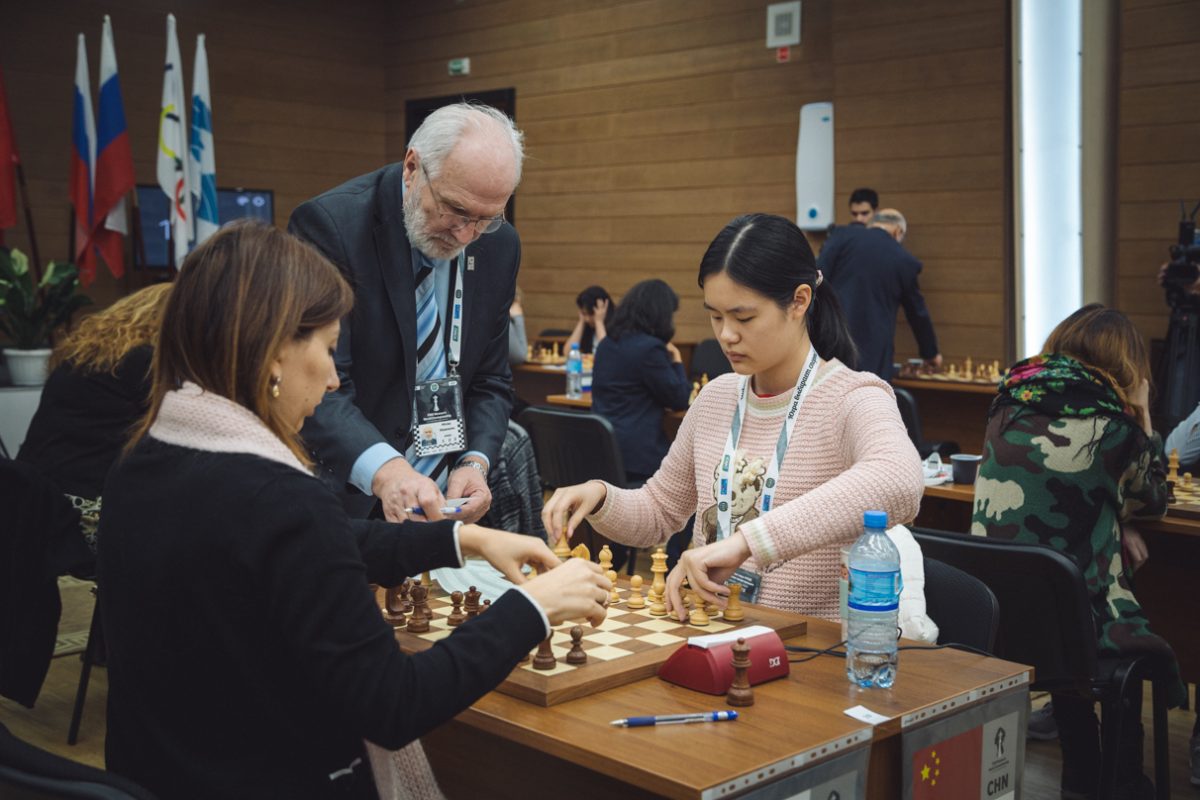 The following games ended in a draw: Krush-Gaponenko, Vega Gutierrez-Bodnaruk, Foisor-Stefanova, Saduakassova-Matnadze, Harika-Khukhashvili, Vo Thi Kim Phung-Khotenashvili, Guseva-Zawadzka, Padmini-Abdumalik, Atalik-Cori, Hoang Thanh Trang-Danielian, Nakhbayeva-Galliamova, and Lei Tingjie-Gara.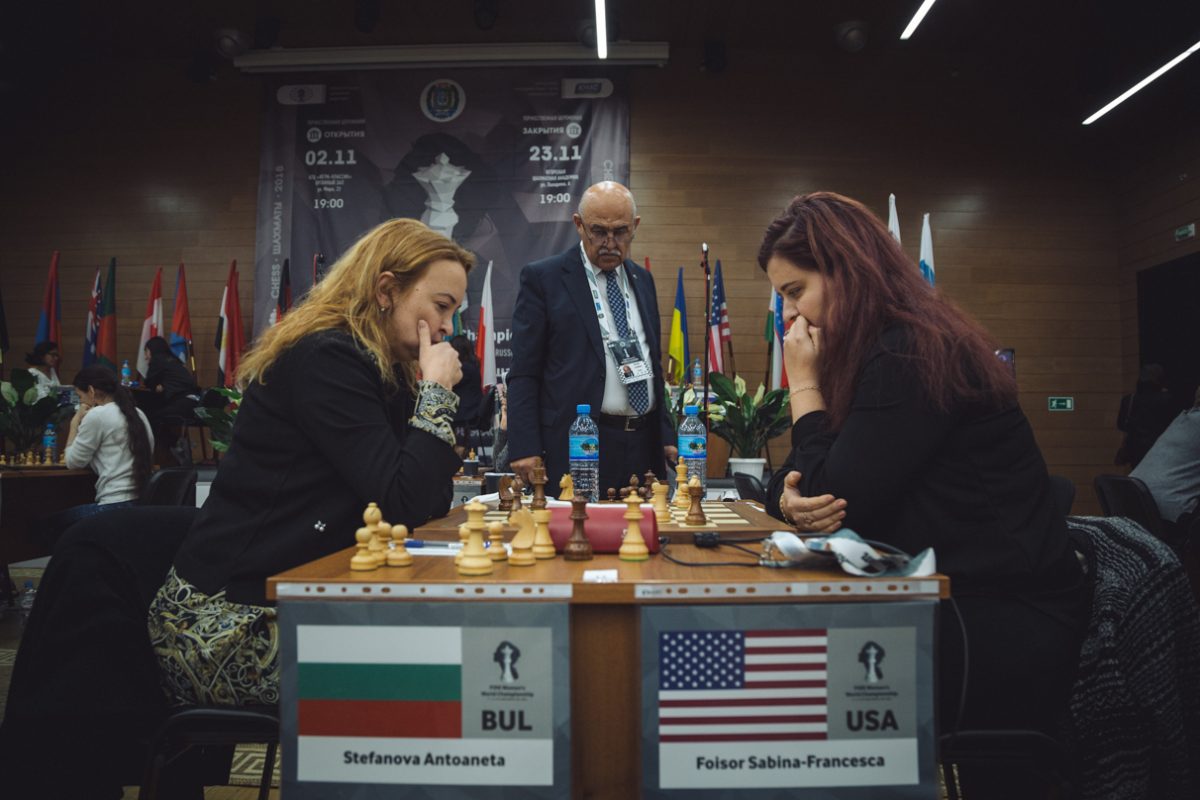 The second games of the first round are played on Sunday, November 4. Any match that ends 1-1 will proceed to a tie-break on the next day.